Dossier Immigrants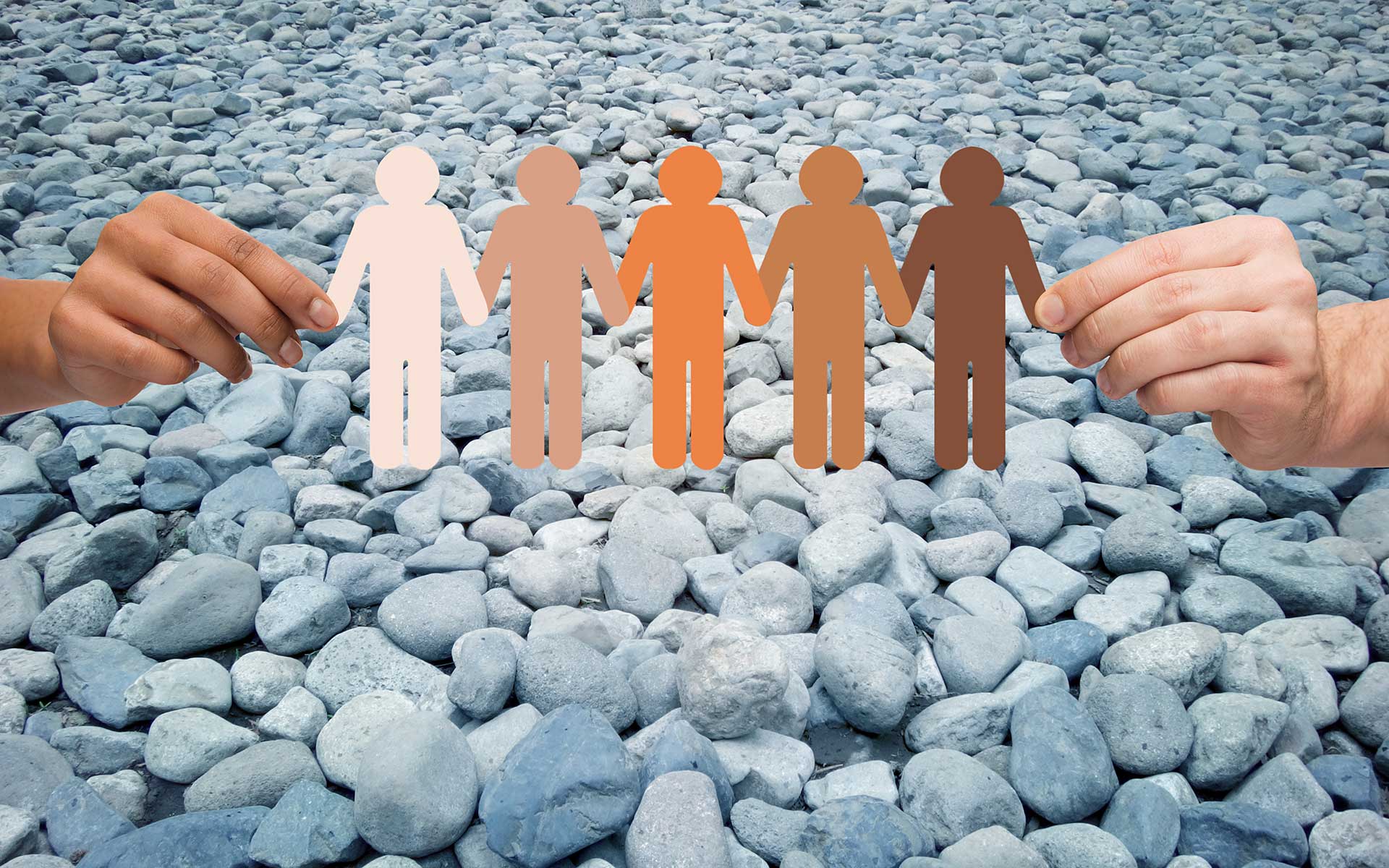 What role does adult education play in the current refugee crisis in The Netherlands (and Europe)? How can education help immigrants? The Dutch EPALE team found you some good practices, inspirational stories en good ideas from around the world. One of our Dutch EPALE ambassadors did a series of interviews with educational professionals that are (former) immigrants or refugees themselves.
We've divided our results into a number of themes:
Did we miss something? Did we forget your fantastic initiative? Please let us know by posting your remark underneath this page!
This dossier is also available in Dutch
Dutch language learning toolkit for volunteers and refugees - Resource - En, Du
In the Netherlands refugees cannot participate in official language courses as long as they do not have an official residence permit. But there is a great demand for language learning and a number of volunteers is already offering courses. Taalkit DUTCH is a recent initiative that can help those volunteers and refugees.
EPALE links: learning opportunities for refugees - funding, training concepts and learning material - Blog - Ge, En
The German EPALE team has done extensive research into refugees and adult learning organisations and vocational training centres that provide language courses for asylum seekers. Also available in German.
The library opens its doors to refugees - Blog - En, Du
Bergen Public Library organises a language café for refugees and laptop computer classes for old age pensioners. Last autumn a number of library staff travelled to The Netherlands to learn more about inclusion and informal learning in libraries, with support from Erasmus+.
Collaborative language learning for new immigrants - Resource - En
A learning concept adapted for Norwegian language learning by Toril Kristin Sjo, Senior Lecturer at the Department of Linguistics and Scandinavian Studies at the University of Oslo in collaboration with Vox. She has developed a comprehensive training method including guidance and videos showing how to run speaking exercises.  The oral approach is suitable for language training regardless of previous knowledge. It involves a lot of interaction and collaborative learning. Vox is using this approach when training volunteers to become language trainers for new refugees and immigrants. 
How to learn Spanish as a second language - Resource - Du, Sp
How to learn Spanish when it's not your mother tongue? This website names a number of relevant links and learning materials regarding the Spanish language. Some of them are relevant for other groups of learners, but there is also material especially aimed at adults like manuals for migrants, manuals for didactical skills and tests on different levels.
Refugees: language coach with a twist - Blog, En, Du
What is it like teaching a language to refugees? A volunteer says: "It was totally different from what I was trained for and from what I expected, I made a number of classic mistakes, but it was also really great! Nice people, too."
Good Practice: Integra, Migrants Integration Kit - Du, En
The Migrant Integration Kit developed by INTEGRA(link is external) contains financial terminology, a financial glossary, and sources of financial information that assist migrants by equipping them with the most useful social and financial phrases. The INTEGRA project answers one of the vital needs of emigrants who benefit from work and travel mobility in new political and economic conditions, which is the need to communicate and to solve survival issues among which the financial ones come top of the list.
Hearing from the practitioners: Learning environments for languages – Blog - En
"Learners need to feel responsible for their own learning and secondly, that they need to experience the fruits of that and experience the success of their own learning. A learning environment that can facilitate that, is a quality learning environment."
Selected publications on education and language learning for adult refugees and migrants - Resource - En
A compendium of selected publications on education and language learning for adult refugees and migrants. The list of selected publications covers the following topics:language learning, refugees: higher and adult education, migrants: higher and adult education.
Language Training for Adult Refugees: The Integrate Ireland Experience - Resource - En
In a report on meeting the language needs of refugees in Ireland, Little (2000) identifies two sets language rights for refugees- stemming from the right to preserve their own language or languages as central element of identity, and the right to enjoy free access to Irish society which entails the right to develop language proficiency in English. In the design of language provision it is vital that these rights are recognised, and that courses are designed to provide the language needed to participate in the new community, while acknowledging that English is an additional language and is not being learned in order to 'replace' the mother tongue.
Speaking off refugees and immigrants…- Blog, Du
Dutch EPALE ambassador Jumbo Klercq spoke to adult education learning professionals with an immigrant background.  What do they say? 
Part I: Doğan Soykan 
Part II: Rein Sohilait
Part III: Adiep Autar
Do-it-yourself handbook for refugees - Du, En, Ar
Dutch Monthly Vrij Nederland published a do-it-yourself handbook for refugees in November 2015. It's slogan: "You are a new refugee in The Netherlands. How do you deal with difficult moments, and how can you build a new life in this country? Here's some advice from refugees who came before you." Available in Dutch, English and Arab.
Silent University Hamburg - Blog - En, Ge, Du
How can migrants take themselves seriously when policy forbids them to become learners because they have no asylum status? The Silent University is trying to offer a solution.
Kitchen on the Run – Integration at the kitchen table - Blog - Ge, Du
Kitchen on the run promotes personal exchange between refugees from around the world and local people in Europe. They'll travel with a mobile kitchen container through five European countries (Italy, France, Germany, the Netherlands and Sweden) between March and August 2016.
Video: Hand in hand – Learning in a community for personal and common good - Video - En, Du, Sl
This video-publication Hand in hand – Learning in a community for personal and common good is a constituent part of Slovenian endeavours for the implementation of the Education and Training 2020 strategic framework in the field of adult education. Its contents refer to several priority fields of the renewed European Agenda for Adult Learning in the period 2012-2014 with special emphasis on presenting the value of community learning.
Multaqa: Museum as Meeting Point – Refugees as Guides in Berlin Museums - Blog - En, Ge
In the project "Multaqa: Museum as Meeting Point – Refugees as Guides in Berlin Museums",  four German museums work together. Syrian and Iraqi refugees are being trained as museum guides so that they can then provide guided museum tours for Syrian and Iraqi refugees in their native language.
EAEA Statement on role adult education can play in refugee crisis - Blog - En, Du
EAEA stresses that adult learning is a part of the solution both for the refugees and for the host countries. It can help refugees integrate into their host countries.
Adult education along the refugee route - Resource - En
Serbia and Italy are on the refugee route, while Germany is the goal for many fleeing war. How are adult education communities in these three countries responding to the European refugee crisis? by Marcus Palmen on the ELM magazine.
What role does adult education play in the refugee crisis? - Blog - En
Adult education is not only about employment - the skills and knowledge we acquire through learning have multiple benefits. Particularly now, in light of the refugee crisis, adult education plays a crucial role. EPALE writer Edyta Kadula looks at how Europe is using education to enhance social inclusion.
How municipalities can benefit from refugees - Blog - En
Refugees and their families who have been granted a residence permit in Norway have the right and are obliged to complete an introductory programme. How does this work in practice and how can municipalities benefit from the money that they invest.
EAEA Grundtvig Award for adult education and refugees - News - En
The European Association for Education of Adults (EAEA) is looking for outstanding projects from the area of adult education, migrants and refugees, as part of the EAEA Grundtvig Award. Deadline 17 april 2016.
How to support the integration of migrants, refugees and asylum seekers - Blog - En, Du
When a migrant, refugee or asylum seeker arrives in a new country, providing them with effective learning is key to supporting their integration. It is vital to ensuring that they can access labour market opportunities and make an economic contribution to host nations. However, there are a wide range of contexts for migration. Some examples of practice.
Labour Market Integration of Refugees: European Networks and Platforms - Resource - En, Du
To support the work of the Committee, Policy Department A has prepared three notes covering different dimensions of integration policies at European and at national level:
Labour market integration of refugees: EU-funding instruments
Labour market integration of refugees: European networks and platforms
Labour market integration of refugees: Lessons learnt and good practices.
EU Collection of Good Practices - Resources - En
Education plays a crucial role in helping migrants and refugees when they establish themselves in a new environment. The EC promotes the exchange of best practices and relevant projects related to the integration of migrants in the different levels of education.
Image: ingimage