Discussion summary on the role of adult learning in career development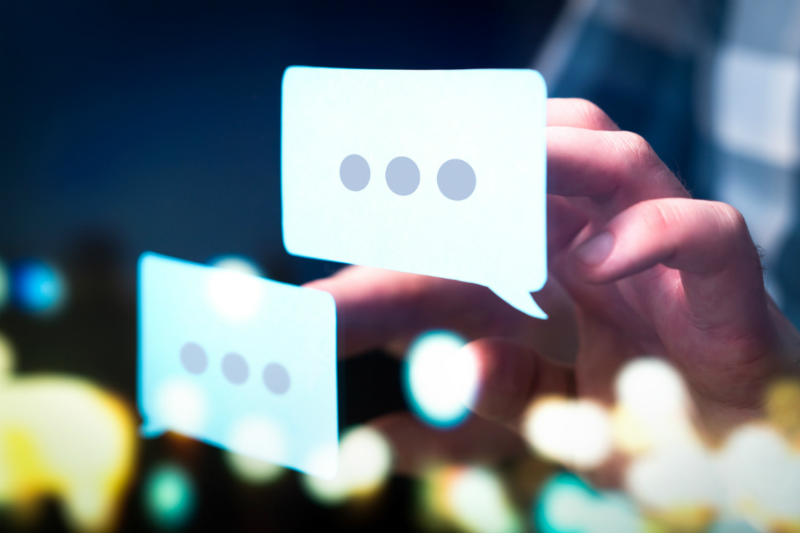 David Mallows shares highlights and main takeaways from EPALE's November discussion on career development.
As part EPALE's November focus we held an online written discussion on the role of adult education in career development. We asked EPALE members to consider how adult education can help adults in what is a fast-changing world of work. A major driver for the discussion was the perception that there have been great changes in the workplace and that these changes had implications for adult education. To give us some context, the EPALE Austria team recommended that we read the keynote speech by the European Commission's Alison Crabb at the Euroguidance Conference 2018 – The 'European Pillar of Social Rights' and lifelong guidance for a fast moving labour market.
Adult learning and the gig economy
The emergence of the gig economy, with the need to identify, validate, and promote the new skills that underpin the effectiveness of those involved in working independently on electronic platforms was identified as an important new development that adult education should respond to. A number of people suggested that while participation in the gig economy demands some technical skills, particularly ICT, of more significance for adult education, the need to work flexibly and autonomously requires high levels of soft skills. Ana Isa Figueira, among others, identified what some of those soft skills might be:

One issue, of course, is how we identify the specific soft skills needed in these new contexts and how we convince employers and employees of the value of developing and validating these skills.
Valentina Busolo called for a detailed analysis of gig economy jobs as a fundamental precondition for the construction of new education and training initiatives. She suggested work was needed at different levels: financially supporting workplace learning initiatives; increasing motivation among workers; and fostering an educational-friendly culture within organisations. A number of others, including Marketa Benešova, echoed this point, also adding awareness-raising of the benefits of workplace learning among both employers and employees.
One simple conclusion in terms of the gig economy is that if more people are going to be working in isolation, then we need adult education more than ever in order to provide opportunities for people to learn from and about each other in order to protect the cohesion of our societies.
Access to workplace learning
Another issue we addressed was the current situation of unequal access to workplace training. We know that those with high levels of qualifications are more likely to engage in workplace training and education, and so how can we support the career development of those in jobs that require few skills? And of equal concern – how can we ensure that a vicious cycle of low demand, leading to the deterioration of existing skills and the lack of development of new skills doesn't lead to a social exclusion and the creation of an underclass of workers?
The role of social partners in improving access and supporting learners was mentioned by a number of colleagues. Louise Cheng from the EPALE UK team posted a link to a blog post on Union learning initiatives in Wales which promote workplace learning and upskilling workforces. Ian Borkett also posted a message about the work of Unionlearn in the UK in which he suggested:

Jean Vanderspelden explained that in France social partners have implemented an innovative first-level certification for adult employees or job seekers with few qualifications : CléA certification. He called it a "real innovation in the French landscape to give a diploma to those who do not have a diploma and help them to be part of the Lifelong Learning dynamic".
Another idea suggested was to involve people in adult education who can act as role models, or inspirational figures in order to attract (and retain) adults in workplace learning initiatives. In vocational education that happens with professionals acting as (or alongside) tutors. The Live & Learn project shares stories of adults who have benefited from literacy projects in order to try and attract others to join. In the same way, perhaps, we could have publicity campaigns featuring people who have benefited from workplace adult education?
Silvija Karklina was not alone in recommending tax breaks for the employers and for employees, as an incentive for employees to study. Christine Fenech suggested that a major step forward would be for governments to provide incentives to encourage employees to further their studies and support them in their career development. Christine added that both can serve as signals also to the private sector. She also noted that a number of employers in Malta were already supporting their staff to further their studies, for example, by covering their tuition fees and giving them leave to attend classes or providing continuous professional development. She called for these good practice examples to be showcased on EPALE to give them more visibility and encourage others to follow in their footsteps.
It's not just about learning new skills
There were also warning voices in the discussion, suggesting that we should not allow adult education to become simply a means to equip workers with skills. It was noted that adult education also has positive outcomes in terms of physical and mental health, confidence, team working, learning skills etc., that mean that even if the adult education is not workplace-focused, it can have a positive impact on performance in the workplace. 
There were far too many topics, and far too many voices, for me to adequately summarise the EPALE discussion on adult learning and career development. I would encourage you all to visit the discussion page, read the comments and add your own thoughts. And the next time you see a message advertising an EPALE online discussion, mark the date in your diary and join in. We'd love to know what you think too.
---
David Mallows has 30 years of experience in adult education as a teacher, teacher trainer, manager and researcher. He was previously Director of Research at the National Research and Development Centre for adult literacy and numeracy (NRDC) at the UCL Institute of Education, London and currently represents the European Basic Skills Network in EPALE as thematic coordinator for Life Skills.