Digital Communication Skills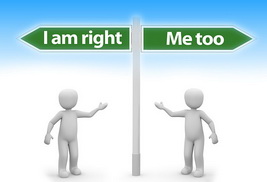 Digital communication certainly has its benefits. We can communicate with someone at any time, convey important information at the right time, seek help, share important moments with someone or use it for education. What's more, we can establish contact with people who are far away and with whom we often cannot get in touch directly. The plethora of resources that technological development provides greatly facilitates daily life in modern times, and to a certain extent contributes to improving the quality of life and work. But an important question arises…
Should we improve our digital communication skills? Has it ever happened to you that you are communicating with someone via digital media, usually in written form, and the conversation suddenly becomes meaningless or heads off in a direction you did not intend? Do the principles, rules and communication skills we employ in 'live' communication apply in the digital realm?
Interaction, cooperation with other people and even education are all based on communication between people or groups. The goal is to convey a message, share experiences, convey news or teach. If communication stops or breaks down at some point, the end goal remains unattained, or worse and not so infrequently, distorted or misdirected. In written digital communication, without direct, real life contact, but contact via technical devices and with the help of digital channels and networks, the words of a text can often be interpreted in different ways. Without articulation, non-verbal signs and a tone of voice by which we can further interpret the message or information conveyed to us, we often fall into a web of personal interpretations and thoughts about the text. We do not see and cannot read between the lines, and we often involve emotions that motivate us to react in a way we perhaps would not have in direct contact with people – we respond with judgmental messages, defend ourselves by attacking the other person and the like. We often forget or ignore the need to ask additional questions for further clarification because one of the characteristics of written digital communication is the use of short messages with plenty of abbreviations, but these can frequently be ambiguous. We are aware of the fact that we are saving both our own time and that of others, so we often neglect the clarity of context. Asking additional questions, clarifications and reformulations and paying attention to thoughts or messages can enhance any form of communication, including written digital communication.
Does this scenario affect the quality of interpersonal relationships? Of course, the answer is yes. All the principles, recommendations and communication skills we use in our daily live contact with others should be used in digital communication as well. How do we express our thoughts and convey our message to our interlocutor in a non-threatening manner?
Certainly, one of the ways to do this is by developing assertive communication skills that empower people to express their thoughts, feelings and beliefs in a clear, honest and direct way while respecting the rights of others. There are special varieties and assertive techniques tailored to the type of relationship we have with the person or a group we are communicating with, which bring about a better understanding of what we want to communicate, protect self-respect, develop and maintain good interpersonal relationships and lead us to more efficient goal attainment while respecting the assertive rights of others.
Nowadays, more and more attention is being paid to developing assertive communication skills, both in educational institutions and other organizations. Communication skills are often taught as a part of professional development in schools, to achieve better collaboration between teachers and students, and between colleagues. However, there is a broader need for this skill in everyday communication, both for real life and digital encounters.