Digital and online adult learning for adults with disabilities
"The most universal quality is diversity" (Montaigne 1588) 
Nowadays, with the development of technology, digital learning has become more and more accessible to all learners and new opportunities and ideas have emerged in order to improve learning for the groups with less access to learning opportunities. 
The new concepts of e-learning and e-teaching play an important role in different educational concepts. Digital and online learning are pivotal in the inclusion of learners with various disabilities in education and for those who cannot easily access and integrate into the traditional educational system. Through this inclusive learning, adult learners with disabilities can get a contemporary educational structure that meets and accommodates the learning needs of such groups. This can range from individual to group learning in diverse communities.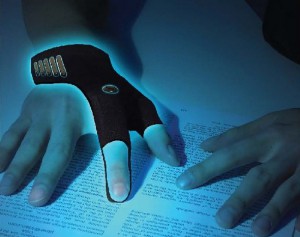 By the means of inclusive teaching more learners and teachers can be included into the educational system and this is what the education is all about, for all the learners to be able to actively participate and be given an equal opportunity. The EU promotes active inclusion and full participation of disabled people in society, in line with the EU human rights approach to disability issues. This approach is also at the core of the UN Convention on the Rights of Persons with Disabilities (UNCRPD). Digital and online learning as such appear on the top of the list of the projects being fully supported by the EU. 
One such project is currently being developed at the Competence Improvement Center with the help of the local government of the city of Leskovac in Serbia. The idea of the project is that with this revolutionized technology, the disabled learners would no longer be subjected to inadequate and unequal educational opportunities.With the rapid development and application of computer-based technology, various available options have been created for disabled learners, thus ending the limited opportunities these learners have long faced. Numerous computer programs have been developed to make it easier for people with disabilities to have access to material, communicate their ideas and work, and participate in educational experiences.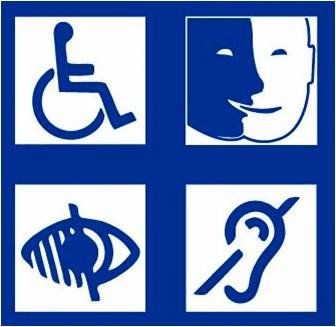 Whether the disability is with hearing, visual or motor impairment, autism or dyslexia, digital technologies can enhance learning resources, introduce new methods and tools for both adults and children with disabilities. Tablets, mobile apps, speech recognition, audio-to-text transcription programs, Braille keyboards are just some devices and apps that could be used in digital learning. For example, even though Braille reading and writing techniques have helped blind or visually-impaired learners continue their education since the nineteenth century, new assistive computer technologies (AT) that include mobility, hearing, and visual aids have much more advantage over the old techniques. However, this doesn't mean that we should exclude Braille keyboards in digital learning, it just means that the new methodologies and techniques have been further developed and we have now more opportunities to accommodate and adapt them to learners with disabilities. In addition, Matthew Schneps, the director of the Laboratory for Visual Learning at the Harvard-Smithsonian Center for Astrophysics, and a team of researchers investigated in a new study that e-reader apps on small devices significantly increase reading comprehension in dyslexic participants.
The benefits of online learning has created greater convenience for many learners for whom traditional education and courses previously presented obstacles to easy accessibility. 
The proactively accessible online classroom reduces, and can even eliminate, the need to request accommodations. Some of the benefits that are fundamental in e-learning are alleviating physical accessibility concerns, such as the need for wheelchair ramps or automatic doors.
There are still some challenges in the process and the biggest one seems to be creating a team of professionals and special educators who would require a number of skills different from those that traditional educators posses. E-teachers play a vital role in digital learning and some of the traits they need to possess are patience, flexibility, creativity along with intuitive and calming nature but above all they need to be well-trained specialists who would be able to carry out the programme.
That being said, the need for comprehensible teacher training programs that would develop not only the skills of those future educators but would require promoting and refining available resources and techniques that could be used in digital classroom is essential in the development of such projects. 
Finally, with the use of digital and online learning, adults with disabilities would be able to actively participate and become invaluable participants in our community creating a greater chance for work employability. 
Digital and online learning is not only applicable to learners with disability but it is also very relevant to all the learners . In this technological age when we are striving for innovation and creative and novel approaches in education, sharing best practices and "exploring new frontiers in education" is necessary in order to achieve progress which is exactly the motto of this year's INTED Conference.