CYPRUS Ladies first!
#ErasmusDays2019, the EPALE teams wished to raise awareness about the European Union commitment in adult lifelong learning. They created a digital exhibition with 28 different projects, demonstrating the variety of practices across Europe.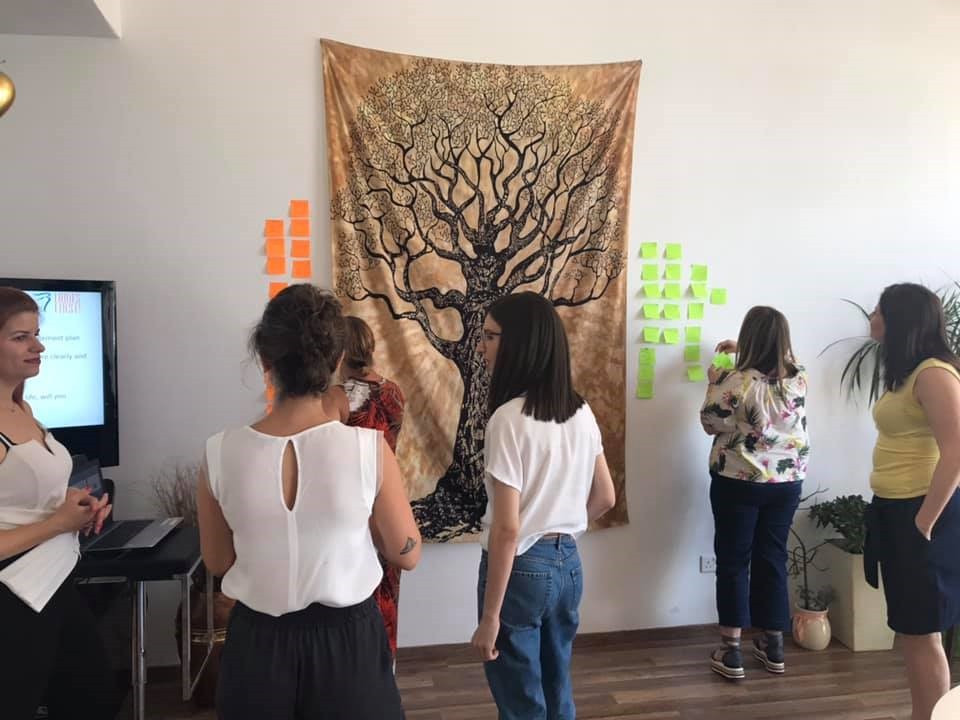 Picture © Center for Social Innovation
Adults seem to try to find a balance among three different aspects/ elds in their life: work, personal and social life. The most challenging task seems to be the effort to find a harmony between work life and family, especially for women, in the current occupational circumstances.
Ladies First! gives an innovative European dimension on women's work life balance by providing consultants and trainers tools to boost women's confidence and self - planning, from the coaching and non-formal learning perspectives.
Innovative methodologies which follows adult education principles like the experiential learning (learning that takes place through our own experience) and peer learning (which help bene ciaries and learners to play an active role in the coaching-teaching-learning process) will be adapted and applied to the special needs of the target groups of users and beneficiaries, in order to build gender oriented self-confidence.
NAME OF THE PROJECT

Ladies first!

AIM

To empower teachers, trainers and counsellors to support women in order to gain the necessary stability in-between working and personal life, especially in the framework of crisis

TARGET GROUP

Women in and outside the labour market, adult trainers, human resource managers, counsellors, coaches

WEB

ORGANISATION AND PARTNERS

• CYPRUS: Center for Social Innovation• GREECE: IASIS NGO & IEKEP• FRANCE: ITG Conseil• BULGARIA: BFE (Business Foundation for Education)

 • PORTUGAL: ISQ (Instituto de Soldadura e Qualidade)

 • ITALY: FVA SAS DI LOUIS FERRINI
National Support Services CYPRUS
Cyprus Ministry of Education and Culture (MOEC)
Read more about the exhibition process and find the table of contents with all the projects : https://epale.ec.europa.eu/en/blog/erasmusdays2019-digital-exhibition