The CUMILA-Project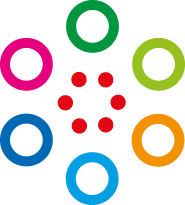 We all need to learn how to move in the digital world in a self-determined and responsible way. CUMILA defines the necessary knowledge and competences in 6 different subject areas.
At the centre of CUMILA is a curriculum on media and information literacy. This sample syllabus serves as a basis and orientation for setting up one's own courses or organising self-study.
In addition to the syllabus, CUMILA offers a comprehensive handbook in which all important knowledge of the respective subject area is explained. For each subject area, there are individual learning units and teaching materials that are freely available. Teachers and people from the education sector can use these to organise their own teaching units.
CUMILA is for everyone. Teachers in the field of vocational and adult education will find the necessary content to design their own learning units. Learners will find enough material to acquire the necessary knowledge on their own. And because parents face special challenges in raising their children, CUMILA offers a separate module exclusively for parents.
Read all contributions from the CUMILA project:
---
CUMILA is a joint project of the Medienkompetenz Team e.V. (Germany), the Academy for Civic Education and Democracy Leadership (Austria) and the Centre for Innovation and Development of Education and Technology, CIDET (Spain).