CROATIA Education for a Positive Pregnancy, Birth and Postpartum (3P+)
#ErasmusDays2019, the EPALE teams wished to raise awareness about the European Union commitment in adult lifelong learning. They created a digital exhibition with 28 different projects, demonstrating the variety of practices across Europe.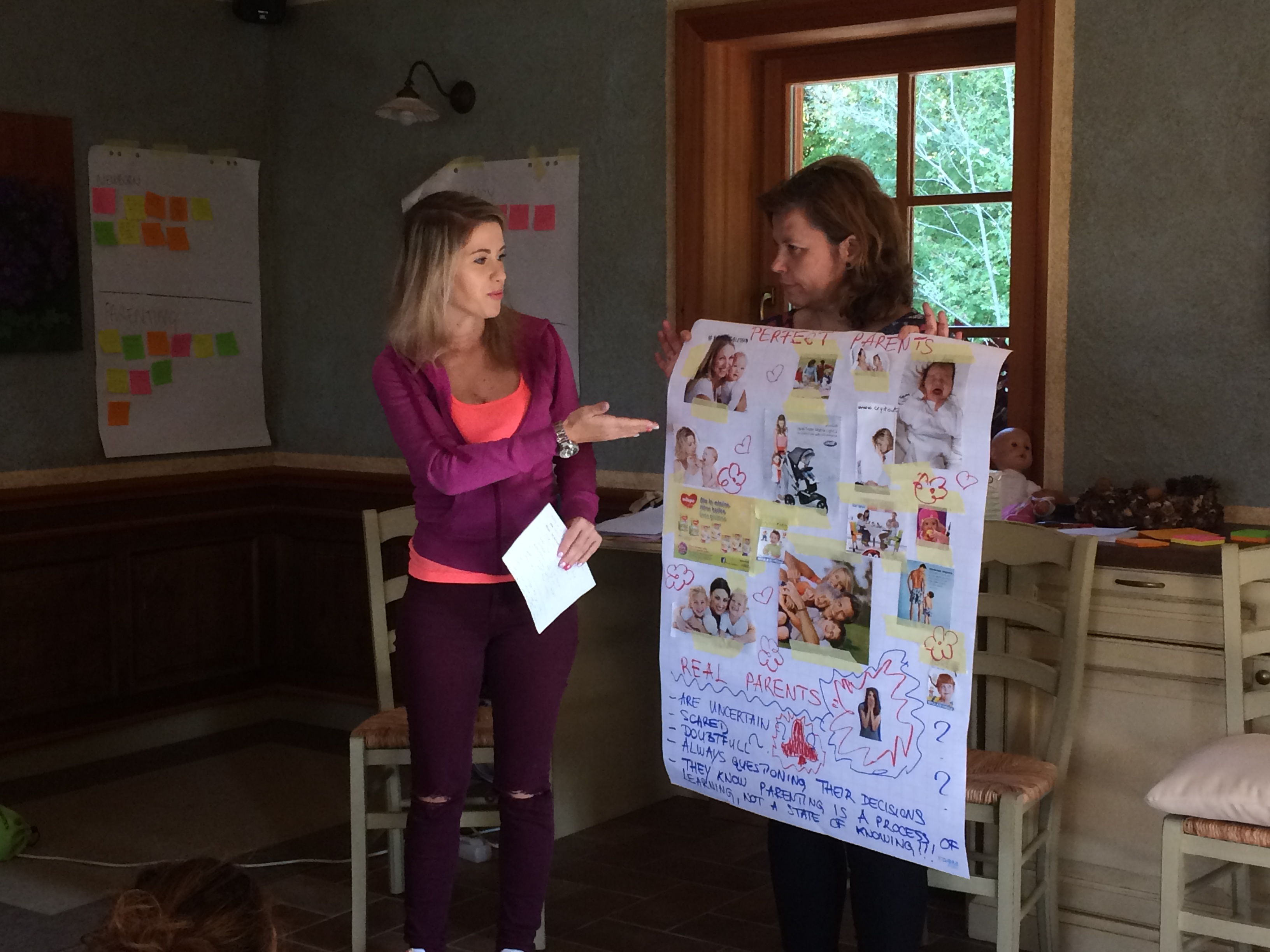 Picture ©Roda
Education for a Positive Pregnancy, Birth and Postpartum (3P+) is a two-year project led by Roda - Parents in Action from Croatia with partners Aperio (Czech Republic) and Indo Anai (Slovenia), funded by the Erasmus+ Programme of the European Union.
This project developed a number of adult learning outputs, including a mobile application for expectant parents (http://expectingapp.eu/), a childbirth education course curriculum and a book on pregnancy and childbirth (forthcoming).
However, for this exhibit we are presenting the course for childbirth educators.
Childbirth education has a long history in Croatia, but only within the healthcare system. Pregnancy, childbirth and postpartum are social more than medical events, and for this reason the project
learned from experiences of colleagues from the Czech Republic to prepare and test a curriculum for childbirth educators from cities throughout Croatia and Slovenia. In May, rst cohort of 30 students successfully completed the pre-study and in-person courses.
This project is forming the basis for the development of new, innovative and local childbirth education courses that focus on the health, but also on the social aspects of new parenthood. It is the rst such program developed for non-healthcare professio- nals in Croatia and Slovenia.
Learning from each other, sharing experiences and expertise and working together transnationally, both as project partners but also as training participants, has been an excellent learning experience for all the project partners.
NAME OF THE PROJECT

Education for a Positive Pregnancy, Birth and Postpartum (3P+)

AIM

To form the basis for the development of new, innovative and local childbirth education coursers with the focus on health and social aspects of new partenthood

TARGET GROUP

Childbirth educators, adult education professionals

WEB

ORGANISATION AND PARTNERS

• CROATIA: Roda - Parents in Action

• CZECH REPUBLIC: Aperio• SLOVENIA: Indo Anai
National Support Services CROATIA
Agency for Vocational Education and Training and Adult Education (ASOO)
Read more about the exhibition process and find the table of contents with all the projects : https://epale.ec.europa.eu/en/blog/erasmusdays2019-digital-exhibition