Creating Inspirational Learning Spaces – Teaching basic skills in a museum
As part of Breaking Barriers, an ERASMUS + project, the University College London in UK, hosted an in-house training on teaching basic skills including digital skills, to adults. The 5-daylong seminar focused on existing pedagogies in teaching adult literacy. The training was attended by the coordinator, the Directorate for Lifelong Learning and Early School Leavers from Malta and all partners from Cyprus, Italy, Poland, Macedonia, Netherlands and UK.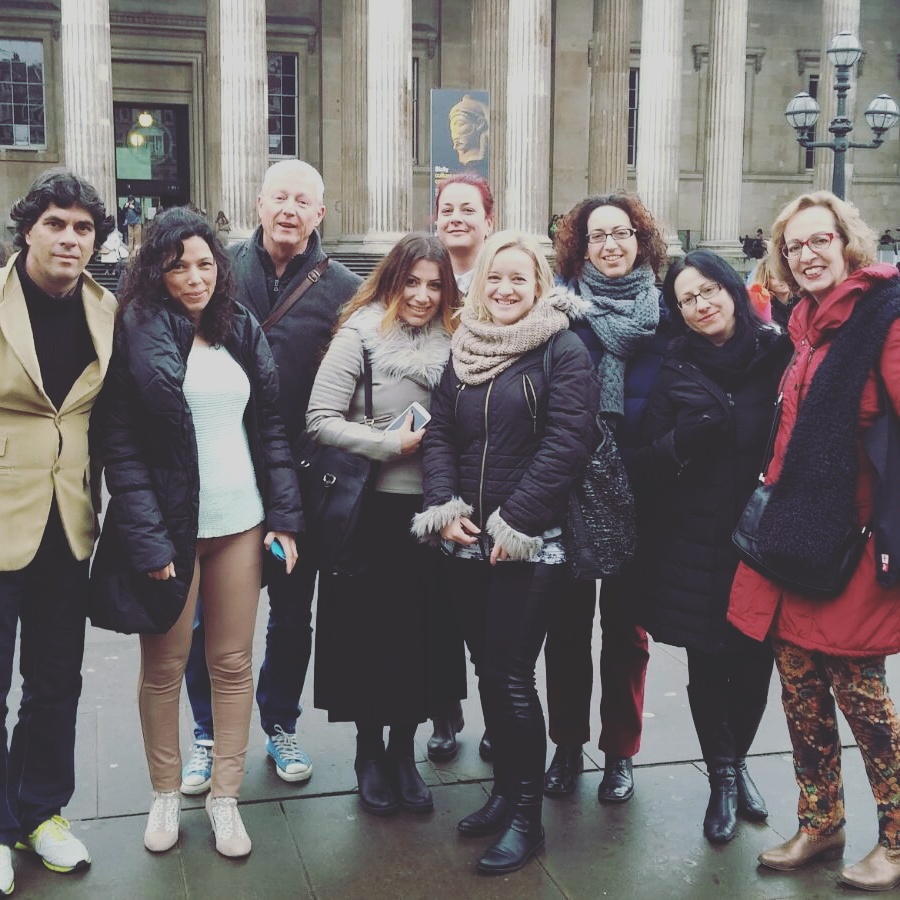 One of the highlights of the training included a visit to British Museum to demonstrate the practice of learning literacy on-site. This allowed participants to make use of their creative aspects when it comes to learning literacy and numeracy. The participants were asked to study how an art piece can be used to create a visual interpretation. In this way it encouraged both the learners and the educators to be innovative and use the museums in a way that the learners can enjoy the process while also understanding the purpose of the visit. Through this task the educator identified the numeracy and language aspects that can be demonstrated through the chosen artefact while on the actual site visit, or later in class.
The project will continue for the next two years and will be focusing on adult teaching methodologies and innovation in basic literacy teaching. The project is funded by the EU, ERASMUS+ programme.