The Community Stories Initiative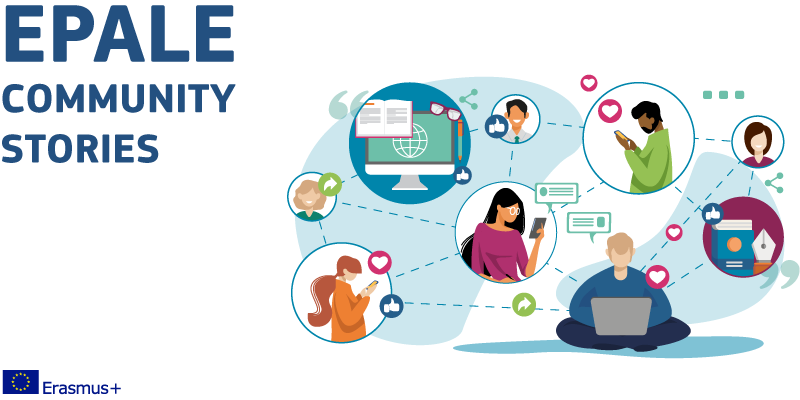 Since the outbreak of COVID-19, our home and family lives have been significantly disrupted and we have all been forced to adapt to new ways of working we wouldn't have thought possible only a few short weeks ago. Within the Adult Learning Community, many adult educators are working hard to develop innovative online teaching, distance and e-learning solutions to address the challenges of this new training environment and continue to support their students during these uncertain times. More than ever, this is the time for Adult Educators to connect, share and inspire each other here on EPALE. In order to kick-start the community collaboration, we are opening a call for the whole adult learning community to share their stories, experiences and solutions with their peers on EPALE. We want to hear about you, your motivation, your efforts to continue educating, the opportunities that e-learning, online teaching and virtual mobility can bring; and the implications of COVID-19 on you and your work. Stories do not necessarily need to refer to experiences developed during the Coronavirus emergency, but should possibly inspire solutions and strategies to enhance e-learning opportunities, online teaching and re-thinking of adult learning provision.
How to participate
Please share your experience with us by 9 October 2020.
1.
Fill out the
webform.
2.
 You may write in English or any language supported by EPALE. We would like to give a face to those coping with these difficult times, therefore please include a picture of you, your adult learning organization or a picture that you would like to associate with your story.
3.
We will publish your story on the platform in a specific section together with a dedicated card with your picture. We can assure you that we will mobilise all our promotional channels and social media to disseminate your experiences.
4.
All the Community Stories will be compiled in a 'Story Book' that will be professionally designed and published in PDF format. The Story Book will be 'launched' at an appropriate EPALE event and disseminated via EPALE and Erasmus+ channels. 
5. Stories can be submitted not later than 9 October 2020. Share your story today and help support your colleagues and friends from across Europe!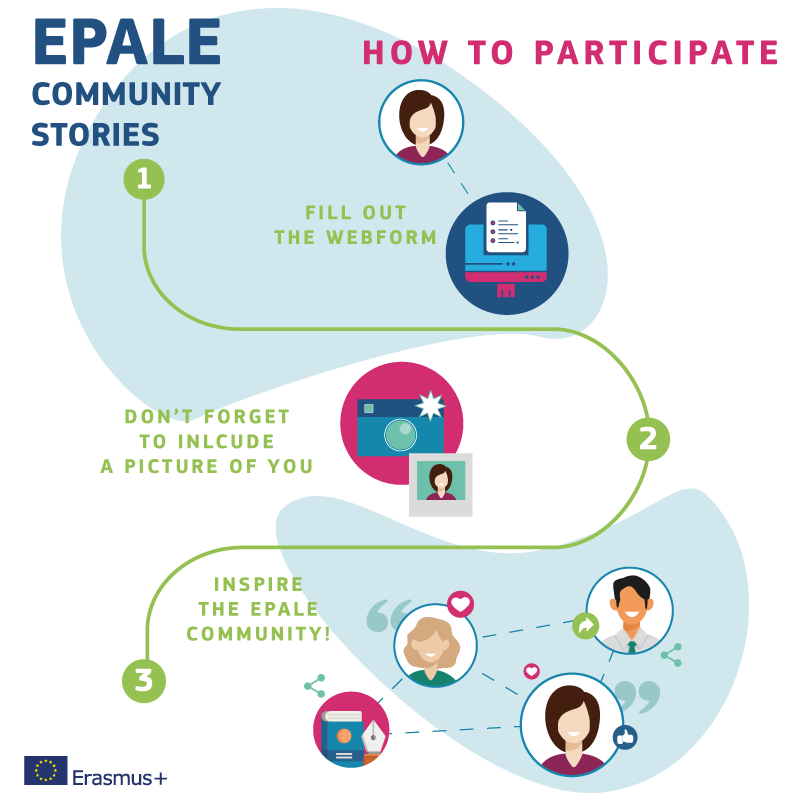 New to EPALE?
EPALE is an open membership community of adult learning professionals aimed at supporting and connecting the adult learning community throughout Europe.            Sign up today and share your experiences, ideas and resources with your adult education peers from all across Europe!