A Commentary on Self-Assessment and the Adult Educator
A commentary on Self-Assessment and the Adult Educator
Self-Assessment is a tool often spoken of for professionals in a variety of fields. At least this is what it felt like when I was working in different jobs. Now, that I am back to being a student and an educator I feel it has become even more predominant. As educators we often discuss professional development and the assessment of our students. We include self-assessment as a great tool for our students to learn. Nevertheless, we do not spend as much time actively and openly discussing self-assessment in the form of tools for our own practice and how to apply them.
I know that as professional we spend personal thinking time analysing ourselves and having some internal dialogue about how we can improve our practice. Yet, the process of self-assessment goes beyond this specific method (i.e. thought refection) and can in my opinion be improved by doing physical and visual practices. These have definitely helped me improve the process of professional development and growth as an educator.
During this Fall semester (2018) at Tallinn University me and my colleague had the pleasure to explore a self-assessment tool for students and educators developed by the Estonian Non-Formal Adult Education Association (ENEA- www.vabaharidus.ee). The following video explains this specific tool. Throughout this reflection I will discuss my personal opinion to self-assessment and its importance in the development of educators.
I hope this tool becomes useful to you as a learner or as an educator.
http://et.learntolearn.eu/test/enesehindamise-kusimustik-opioskuste-kohta/
Self-Assessment
"Self-Assessment is fundamental to the concept of self-directed learning and the maintenance of professional competence"- Ward, M., Gruppen, L., & Regehr, G. (2002). P.64
What is Self-Assessment?
In brief, self-assessment is the ability of individuals to evaluate the areas that need the most work, and vice versa the areas that require the least amount of work. Ward, Gruppen, and Regehr (2002), define self-assessment as the ability that each person, individual and in this case, learners have to identify what their areas of strength and weakness are.
Self-assessment tools?
Self-assessment tools from our research are a variety of resources available to individuals to perform and complete self-assessment. These include but are not limited to questionnaires, tests, videos and reflection.
In the process of preparation of this video me and my colleague (in this video) wanted to understand and explain self-assessment through tools. We realized that we needed to find tools that could help us guide and structure our individual process. From the information and tools that we found in my opinion a self-assessment tool is a test and or strategy used by the learner or educator to think through their learning process, skills or self. I have also found that using unexpected tools for self-assessment has become very useful for me.
The research allowed us to really find ways to reflect on specific areas of our education process, we might have not reached if we did not use a tool (like the one explained in the video). In my opinion connecting some of these self-assessment results with what our students provide us through feedback can be very resourceful to improve our individual practice and development of skills.
For who?
In general, the idea of self-assessment is truly for everyone. More and more with the changes in development of competencies students are required to develop critical thinking involving the assessment of their work and themselves. This also then affects the instructor and members of the learning community that work with the learners.
Methods of Self-Assessment
I personally tend to be traditional in my methods of self-assessment and self-reflection, nonetheless, lately I have tried to push myself to practice self-reflection in 'new' ways (at least to me). Many would say that it is a modern (young) educator that uses the new and efficient technology in their reflection process. I will disagree and actually say I do not fit into this role. More and more though I have found the benefit of using self-analysis through video and voice recording useful. The amount of information that we communicate in non-verbal communication and in reflection is also useful for us as educators. The body language, pitch and inflections really say so much about how we feel towards our topics of conversation and our growth. It also speaks loudly as to our students and their feedback to our professional performance.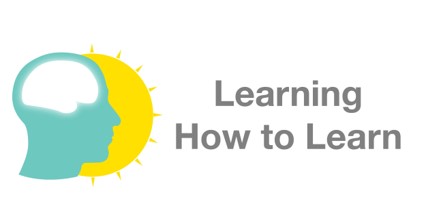 Observations of self assessment in Estonia and the U.S.In Estonia
I wish I could tell you that I personally was able to delve into all the details of this specific aspect of learning for educators in Estonia. Nevertheless, I have had more contact with information on self-assessment and the self-assessment process in Estonia than in any other country I have studied or worked. I have found through my education process here that I needed to spend time and effort in self-reflection to become a better educator and that my professors were adept at including this specific competency and skills into my everyday learning in the classroom. More than anything I realized that Estonia puts effort and time into their educator competencies so that learners and educators are able to take the reigns of their learning (professional development) and grow from these.
Estonia follows the corresponding expectations of education: According the Recommendation of the European Parliament and of the Council of 18 December 2006 on key competences for lifelong learning (2006/9629/EC) "Learning to Learn is the ability to pursue and persist in learning, to organize one's own learning, including effective management of time and information, both individually and in groups. This competence includes awareness of one's learning process and needs, identifying available opportunities, and the ability to overcome obstacles in order to learn successfully."
Through this it was decided that there is a need for reflection and learning to learn as part of the education process of learners and educators. As a response to this specific requirement and competencies, organizations in Estonia have focused on providing tool like the learning to learn guide so that educators and learners can easily access and develop these skills. 
In the U.S.? And for me?
Even though I am Colombian I spent most of my last years in the U.S. Therefore, I feel like I have a better grasp on the influence of self-assessment and self-reflection in the U.S. context. As part of many of the jobs and classes that I took, a rubric reflection is encouraged and we had a percentage of our evaluative process dependent on how much we were able to actually construct reflection and improve from our self-observed areas of need. There was basic reflection and not many tools where used in my personal experience. Nonetheless, the process of self-assessment and reflection is an integral part of professional development.
But Why?
Self-assessment is important to me because it has allowed me to understand who and what roles I play as a professional in my different fields. I personally think it is a great way to maintain your learning and teaching style modern, evolving and dynamic. It is a way to include feedback and to improve your student's success (as well as yours… let's be honest)
More than anything especially while being in Estonia I have found that I need to try to do self-assessment in a variety of way do that I am able to stay connected and feel interested in having continuous self-assessment and actually find improvement from it. I use video, audio and even drawing now to make self-assessment more valuable to me (even when I know I hate hearing my own voice in recording). I also recommend using alternative tools, specially when we are not comfortable. Using these unconventional tools (to me) for reflections and assessment allowed me for some reason to actually explore areas of my professional development that I often do not.
I recommend getting "uncomfortable" in your journey of self-assessment. Try video and audio reflections the personal process might come as a surprise. You can even use the product to create a different environment with your learners.
I hope that through this you do take this only tool I have shared in the video and that you take this challenge to practice new ways of self-assessment.
--
Melitza Pizarro is a Colombian speech language pathologist, coming from the U.S. She is currently completing an Erasmus masters in Adult Education for Social Change. She has a focus on inclusive education and disability. Worked in the U.S. education system before moving to Europe. She has research in the areas of audiology and specializes in working with linguistically and culturally diverse populations, as well as family centered learning.
__
Reference
Ward, M., Gruppen, L., & Regehr, G. (2002). Measuring self-assessment: Current state of the art. Advances in Health Sciences Education, 7(1), 63–80. https://doi.org/10.1023/A:1014585522084