CLIPS – Community Learning Incubator Programme for Sustainability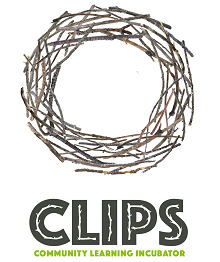 Reading time approximately 3 minutes - Read, like and comment!
---
Why CLIPS?
Many community-led sustainable projects are blossoming all over Europe, working towards a sustainable path of life; worried about climate crisis and searching for  more sustainable lifestyles, connecting the local with the global, aligning with the UN Sustainable Development Goals in a local and citizen driven mode of implementation. These conditions form the background of this project.
A notably  high number of groups starting sustainable projects fail within the first 2-3 years. A failure rate of around 90% is anticipated. The Erasmus+ partnership CLIPS adresses this issue with its mission of providing learning materials for trainings and incubation programs wich assist these groups to succeed and to continue thriving.
Best Practice from all over Europe
CLIPS with its 10 partner organisations from Germany, Denmark, Italy, Netherlands, Finland, Hungary, Romania, Slovenia, Spain and Sweden is closely connected to GEN, the Global Ecovillage Network, that is acting world wide. Based on this network, CLIPS draws on the experience of ecovillages and communities from across Europe who have been connected worldwide through the GEN Network since 1995. These have been in close mutual exchange through national networks and wish to share their success stories with similar initiatives.
The CLIPS partnership produces 3 main outputs using participatory approaches creating innovative learning tools in this transnational learnig space. CLIPS will develop a toolkit of 12 methods for trainers with detailed descriptions, a didactic board game on group dynamics as interactive learning tool and best present best practice examples and success strories, using stroytelling approach to portray real life examples, inclusding inspirational videos.
One for All, All for One
All these tools are based on the insights of the CLIPS model which visualises the close dependency between the Individual and the Community, that is central and crucial for healthy development of any project. The next step in this model is developing a community-led setting of common Intentions. A clear, distinct intention gives orientation, especially in times when the group loses its track, unclear which way to go. Unclear intention can become a source of conflict, confusion and misunderstanding, therefore clarity should be pursued by all means. A sign of clarity is that members find intention statements (vision, mission, aim, and purpose) meaningful and identify with them.
Efficient cooperation requires shared agreements, for instance on decision making, governance, organising finances, legal representation property and power, communication within functioning Structures. Structures must be aligned with intentions and values of the group. The actual Practice takes shape at last, based on Intentions and Structures.
The expected results of the project include in long term the empowerment of people to start community-led sustainable projects and to improve the quality in the design, the management and the implementation of these projects. We expect also a higher success rate for community-led sustainable projects starting up.
Community Learning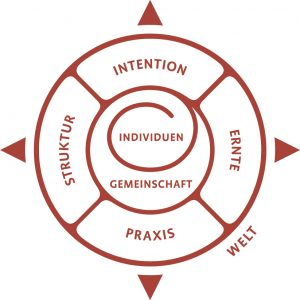 All tools are available in the
CLIPS Handbook
 [Link DE, Handbook available in English as well]. Any kind of organization or informal group will be able to use these tools, in order to enhance the quality of relationships, communication and participation. These tools have the potential of reconciling conflicts, communication breakdowns, self-alienation, healing psychological wounds and restoring people's trust in the common.
As part of the project, trainers are educated accordingt to the CLIPS model and its tools. These trainers will be available for groups and community building initiatives through the challenging initial phases, which are often fundamental to the success or failure of a project.
---
About the author: Sissy Hein studied interior design and ecological building in Saarbrücken. After years in practice, she worked as a lecturer for ecological building at the university in Saarbrücken. Ms Hein co-founded the ecological village Siebenlinden in the Altmark, lived six years in the community "Schloss Tonndorf" and afterwards three years in the "Ökozentrum" Verden. Since 2015 she is a member of the community Lebensbogen near the Helfensteinen, Kassel.