Challenges and Opportunities of the Digital Transition in Adult Education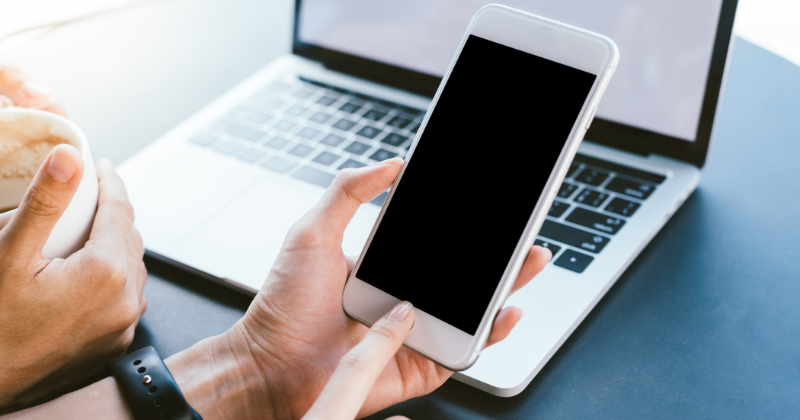 One of the needs most commonly shared by those involved in Adult Education in Europe is to broaden digital skills training offerings to meet the needs of different target groups, while also developing the ability to quickly adapt methods and contents in view of the constant process of digitisation of citizenship services, the labour market and leisure time.
In the era of the so-called digital transformation, it is becoming increasingly evident that having a broad spectrum of digital competences is a fundamental factor in the personal, social and professional life of any EU citizen. At the political level, e-inclusion is no longer listed as one of the chapters in the socio-economic development plans of the member states and their regions, but is positioned across the board as a strategic element for the achievement of specific and sectoral objectives. On the educational and pedagogical level, the Commission is rapidly shifting the focus of EU programmes and initiatives from the development of basic digital skills to the promotion of advanced digital skills, one of the five priority areas of the forthcoming "Digital Europe 2021-2027" programme.
In such a context, although the opportunities offered are formidable, there are also significant risks if skills are not developed. Therefore, digital education and training needs a more coherent approach and a more cohesive delivery system at a European level, especially towards the many millions of low-skilled adults, the population group most in need. It is also estimated that 90% of jobs currently require some level of e-skills, and a major risk is that if the project to teach digital skills to Europeans of all ages fails, Europe will lose its greatest competitive advantage, namely a well-trained and highly skilled workforce.
Thanks to the ongoing monitoring and evaluation of the activities carried out by over 25,000 digital competence centres, the pan-European NGO "All Digital" has published a Manifesto containing a series of key principles and recommendations under five main areas on how to maximise the impact of education and training, as powerful instruments towards a continuous development of digital competences for European citizens.
IMPROVING AND EXTENDING THE EDUCATIONAL OFFERING
Applying a modular approach to digital curriculum creation and design to improve and increase customisation of content and delivery.
Encouraging the co-design of curricula and courses with stakeholders from different sectors to ensure rapid adaptation to changing needs of the audience, technology and context.
Guaranteeing the presence of qualified personnel, able to develop and update self-training courses in order to select tools and methods suited to the context and possibilities of the institution.
ENSURING WIDER ACCESS TO TRAINING AND EDUCATION PATHWAYS
Diversifying the modes of delivery (online, face-to-face, blended, or a combination of these) in order to make it easier for citizens to choose and complete their education and training pathways, increasing the possibilities for participation, and maximising the impact of provision.
Exploiting the possibilities offered by technological innovations so as to ensure access for all, anywhere, anytime, regardless of device or operating system, also taking into account individual learning styles, cultural differences, social norms, etc.
Paying particular attention to groups at risk of exclusion and to the physical, cognitive, emotional and cultural obstacles that people at risk of exclusion, such as migrants, women, elderly, NEET, low-skilled, disabled, prisoners, LGBTQ+ and people living in remote areas have to overcome.
RAISING THE LEVEL OF QUALITY OF PATHWAYS
Taking advantage of the European reference frameworks (such as DigComp, DigCompEdu, e-CF etc.) which can serve as a basis for developing digital skills programmes without limiting experimentation and innovation where necessary.
Basing instructional design on concrete Learning Outcomes to describe what the learner will have learned, what he/she will be able to do (and what level) at the end of the course, so as to facilitate validation of these outcomes (including assessment, recognition and certification) both at the national and European level.
Using the EU-recognised competence recognition tools (Europass, ECVET, ESCO) also in order to facilitate people's mobility.
CONTRIBUTING TO THE DEVELOPMENT OF A HOMOGENEOUS VALIDATION SYSTEM AT EUROPEAN LEVEL
Adopting and promoting the use of DigComp to establish a European digital skills classification and contribute to the mapping of all certifications.
Promoting the integration of formal and non-formal training, testing and consolidating practices for the assessment and certification of competences learned through multiple learning pathways.
Introducing new certification mechanisms based on OpenBadges and other protocols, also benefiting from the innovations that will result from a more concrete application of Artificial Intelligence.
ACTING IN ACCORDANCE WITH THE PRINCIPLES OF SUSTAINABLE DEVELOPMENT
Promoting initiatives aimed at encouraging citizens to improve their digital skills, including ethics and sustainability, through courses or open digital resources.
Valuing the results obtained by sharing them as much as possible with consortium members and all those who share the same needs and objectives.
Highlighting digital innovation practices that respond to the challenges of the society of today and that of the near future, also referring to other relevant initiatives such as the UN 2030 Agenda, the B-Corp movement, the European LifeComp framework on Personal, Social and Learning Competences.