Case study: Project 'Cultural Vehicles in Education'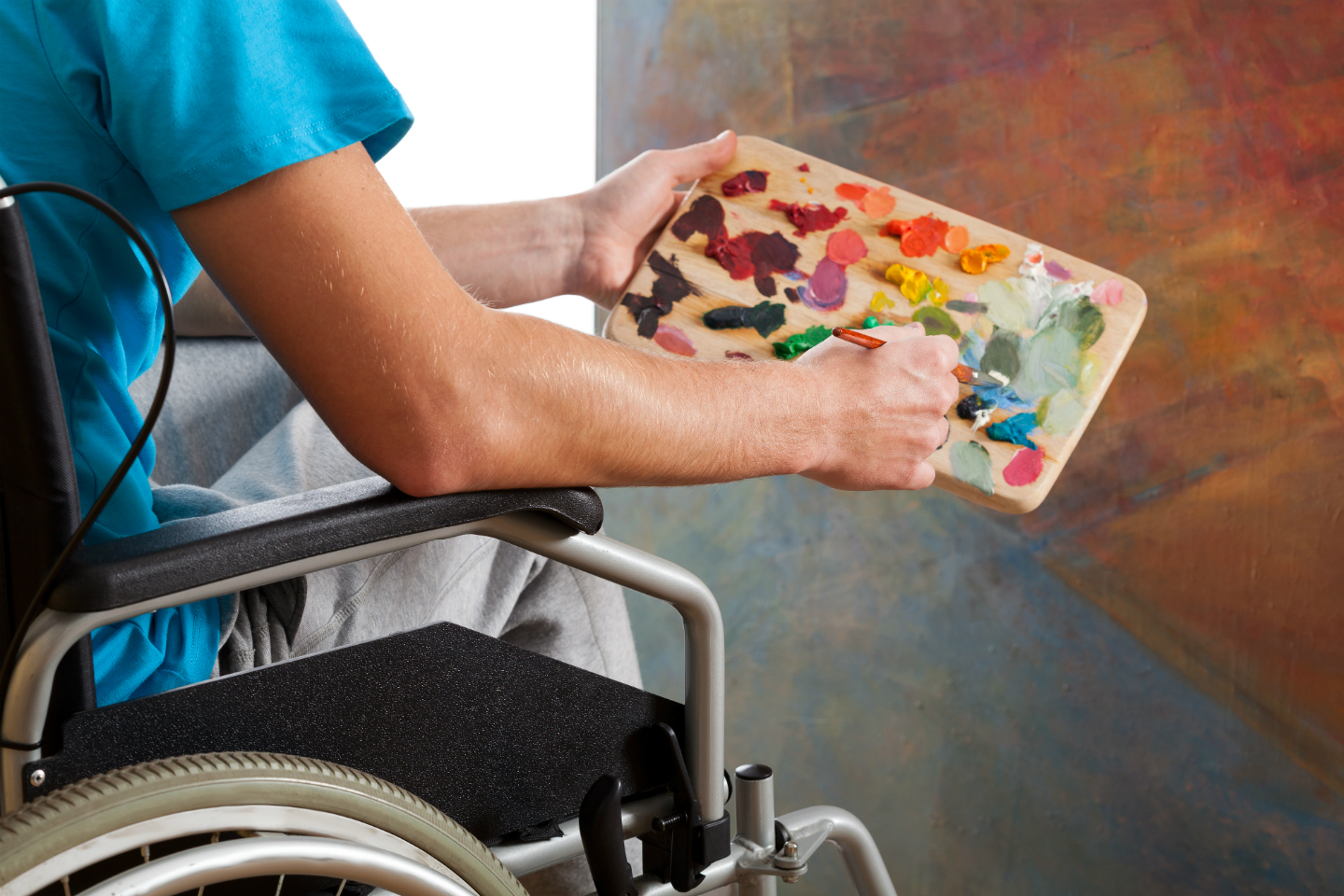 Maria Schejbal is a graduate from Jagiellonian University in Krakow (Drama and Theatre Department) and a scholarship holder from the Polish Ministry of Culture. She is an officially licensed psychodrama assistant and author of eight publications for teachers and educators. Between 2007 and 2009 she coordinated an international Grundtvig project whose aim was to help adult education trainers use art when teaching people with disabilities and other vulnerable social groups.
Can you introduce yourself and tell us about your background?
My name is Maria Schejbal and I've worked as an instructor of training programs for educators, therapists and volunteers for 12 years. I've also been leading a workshop in theatre education for 16 years, working with young drug addicts and adults, including deaf persons. I've taken part in several training sessions within the European 'Art in Action' programme and I've competed artistic and managerial internships in the USA, Serbia, and Thailand. I am also a member of ASHOKA Innovators for the Public.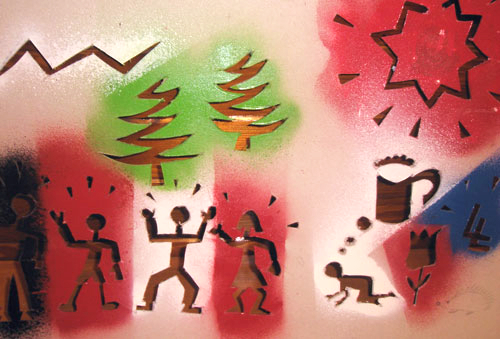 Can you tell us a bit more about 'Cultural Vehicles in Education'?
The 'Cultural Vehicles in Education' (CVE) project was an initiative of Grodzki Theatre Association, Poland, and it ran between 2007 and 2009. The main idea of the project was based on the very positive experience of all partner organizations who have used arts in adult self-development and social integration, working with marginalised groups. We were also intrigued by the fact that due to the great emphasis put on ICT and distance learning, traditional and arts-based teaching methods had been often neglected.
The project focused on developing alternative learning methods and tools in adult intercultural education. Our main goal was to work out a new arts-based teaching methodology for the special needs of vulnerable social groups (including learners with mental illnesses, learners with motor-skills disabilities, migrants and senior citizens). We also wanted to create mobilising mechanisms to increase the participation rate of disadvantaged and reluctant learners in lifelong learning. The CVE project offered support and new training opportunities for adult education teachers and educators working with disabled people and other vulnerable social groups by using artistic and creative means in intercultural education.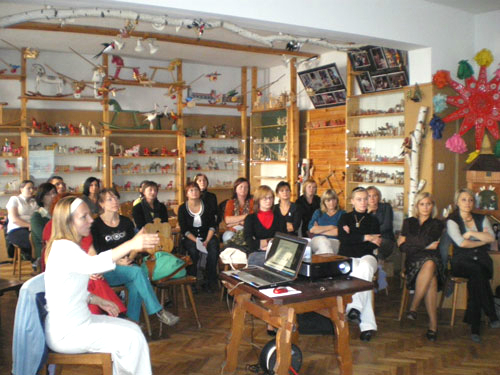 Why did you seek help from Grundtvig?
We needed to expand and further develop our activities in the field of adult education. We wanted to improve the didactic and methodological aspect of our programmes which would increase our educational and operational capacity. We also wanted to elaborate methodical tools and disseminate them on a European level and Grundtvig offered us substantial financial resources to put our ideas into practice. It was also important to be able to exchange expertise with similar organisations abroad.
What were the project activities and some of CVE's measurable results?
Among the main project activities we had pilot workshops in all four partner countries (Poland, Germany, Lithuania and the Czech Republic); training provision for adult education providers from across Europe (two Grundtvig courses); international three-day conference on CVE methodology; a paper-based publication in six European languages improving the quality and accessibility of adult education (3 000 copies); and project website to reach a wider virtual community of adult education teachers.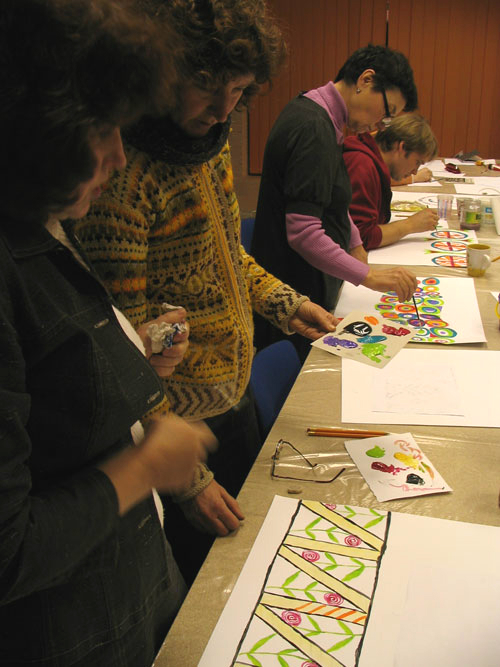 We managed to develop and test arts-based teaching methodology and we produced a document in English with the most important didactic instructions and lessons scenarios, based on the findings from the pilot workshops. Throughout our workshops we engaged around 90 representatives of vulnerable social groups.
I also have a real-life anecdote that illustrates the project's impact and sustainability.
Five years after our project ended we received a message from a lady who worked at a vocational training centre in Bulgaria. She said that she was deeply impressed by the project results and that unfortunately she'd lost the hard copy of our publication, while she was at the seaside and asked if we could send her an electronic copy.  She said she wanted to use some of our ideas, because at that moment they were working with young people who they wanted to involve in vocational training trough different methods including art.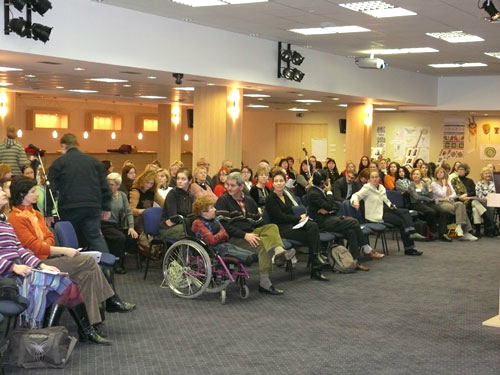 What did you learn from CVE?
This was only our second EU project with a few very different partners on board. Even though the collaboration proved to be challenging, we gained valuable knowledge and skills in the field of project management. We have been using it extensively, implementing a number of initiatives with partners from all over Europe. As a project coordinator, I learned a lot and I gained quite a few practical skills (management, communication, negotiation, conflict resolution) which I still apply to this day. Thanks to that project I had a chance to work with the Roma community for the first time, which was very interesting and inspiring.
Fondest memories from the project?
I'd say that my best memory from the project was the CVE Conference in Vilnius (November 2008). It was a truly joyful gathering of people, a combination of workshops, lectures, Roma people dancing in the conference hall. And we even managed to have as a speaker Mr Brian Holmes – the then Head of Unit of the Lifelong Learning Programme. One of the project "stars" was Audrius Jokubauskas who ran dance/intercultural classes in the Youth Centre Babilonas in Lithuania as part of the CVE project. His workshop "Subcultures: Am I Hip Hop?" was definitely a highlight of the CVE Grundtvig Course.