Blog
Case study on Feeling Younger by Getting Older
15/08/2016
Serena Barilaro shares with EPALE how she and her colleagues promoted a culture of active ageing through the Feeling Younger by Getting Older (FYGO) project.
Can you tell us a little bit about yourself? What do you love about your job?
I have a degree in International Relations but in particular my Erasmus experience in Spain completely changed my path, my mind and the way I see the world.
I worked for 7 years in a public office in the Municipality of Florence (Europe Direct Centre) promoting European policies. I now work for public and private entities in the management of public funds (from EU, national or regional government) and the implementations of project activities.
What I love about my job is being able to work in a team to exchange skills and abilities. I enjoy working with different target groups, sharing skills and experiences with other countries, and having the opportunity to travel.
Can you tell us a bit about your project and the issues you wanted to address with it?
The FYGO project intended to investigate, develop and share various ways to connect youngsters and elderly people through informal learning. This was done by bettering their lives within the community and by developing different supportive behaviours.
The research of the subject was stimulated by the inter-cultural context and it permitted us to understand and discover different cultures and generations. The benefits of this research are apparent in terms of raising awareness about racism, prejudice and xenophobia especially in the inter-generational dialogue.
We researched and collected many good practices about the above-mentioned topics from universities, schools and private associations from 14 different countries.
We organised study visits, created elder-friendly guidelines to approach internet resources and designed an internet platform about the shared experiences. Our partner institutions offered support and guidance to those who were interested in new skills to understand how to share experiences using ICT.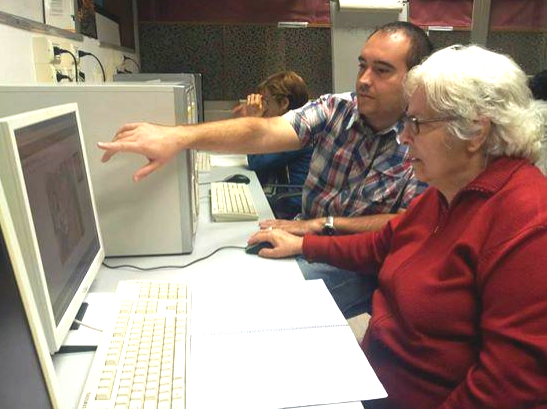 Why are inter-generation solidarity and the exchange of knowledge between different generations important?
This project showed that solidarity and sharing are part of human life. A sharing and supportive community can help to identify new friendships and find new ways to connect. It created and promoted a better quality of life for local communities by teaching and helping adults to discover practical everyday solutions, and to find new ways to spread their positive experiences to young people.
What are the most significant barriers you faced?
Working on a multicultural project sometimes led to language being a barrier; therefore we translated many outputs into all partner languages.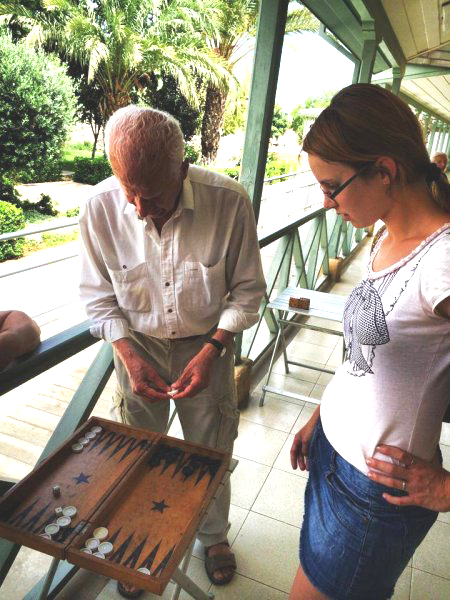 Why is creating a culture of active ageing so important?
According to Decision No 940/2011/EU of the European Parliament and of the Council:
"Ageing is undoubtedly a challenge for the whole of society and for all generations in Europe, and it is also a matter for inter-generational solidarity and for the family. The part of the population of the Union comprised of people in their late 50s and over will increase at a much faster rate than ever before. This is very positive as it is a logical consequence of the improvement in health and the quality of life. Nevertheless, due to this demographic change, the Union faces a number of challenges."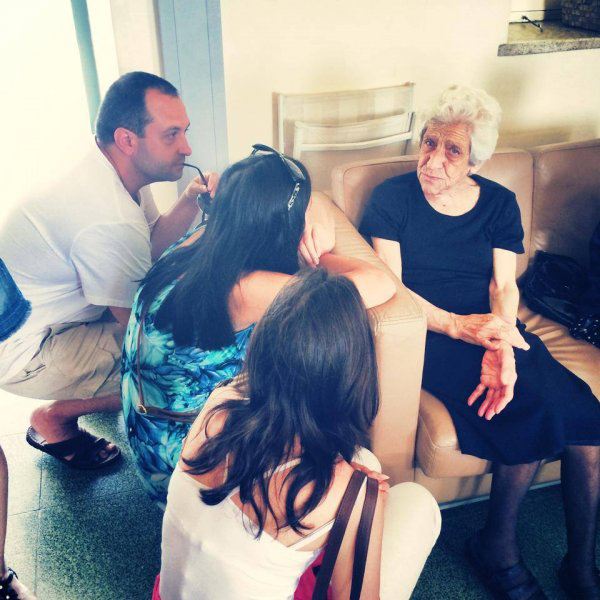 The use of ICT in our daily life is growing at a fast pace, creating distance between generations. This gap can be bridged by inter-generation solidarity and exchange of knowledge.
It is my belief that if younger generations help older generations to understand ICT, the aged can contribute to the young's personal growth through sharing knowledge and experiences. There are many activities that can help the elderly play an active role in society, including charity work and arts and culture for example.
What were the measurable results of the project? And did you use any special tools or resources to complete the project?
The measurable results from this project were the number of participants at each meeting, the number of good practices collected and the number of outputs produced.
To coordinate the partnership, for our internal actions we used a free online platform called Wiggio. This permitted us to activate an email group, archive materials, share documents, coordinate meetings and organise logistic issues.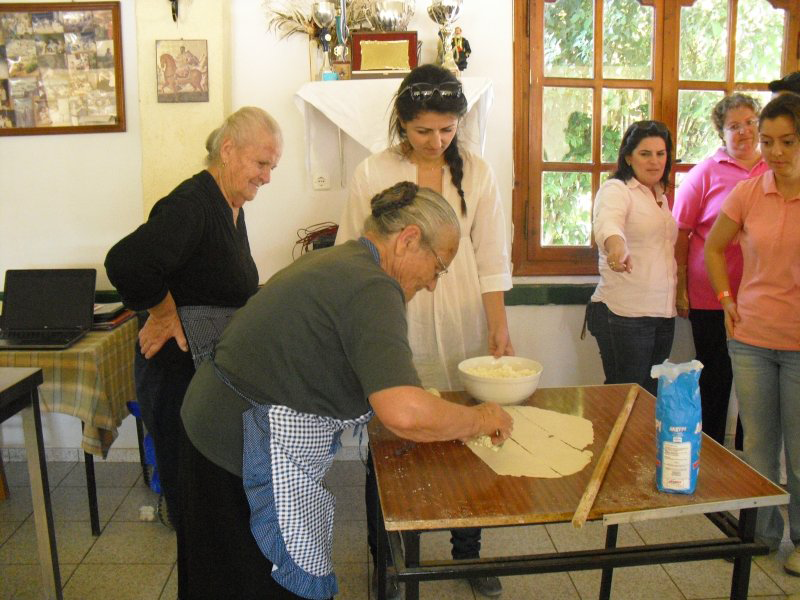 What is your best memory from the project? Were there any individuals from the project who stood out?
There are a few memories that stood out for me. I remember the event organised by the Nicosia Municipality Multifunctional Foundation. This was a chance to share the experiences of a centre where the elderly, children and immigrants are supported through various daily activities. Our FYGO group attended activities with the elderly during the morning sessions. We had the opportunity to have discussions and were pleasantly surprised that many were speaking English so fluently. There I met an elderly lady who spoke perfect English and shared with me stories of her life. She spoke fondly about her family, travelling and activities in the centre.  
Another memory I have is sitting with fellow colleagues at breakfast with the Turkish coordinator. I remember how the Turkish coordinator was so warm and hospitable that it helped our Cypriot partner to be more open and confident.
How has collaborating with a partner in a different country helped you in your day-to-day work? What have you learnt that you wouldn't have by taking part in this project?
This project has had a positive effect on my professional growth, as a coordinator I learnt the importance of being diplomatic. It was the first time I had to build a multicultural partnership; I learnt how to find a common language with each partner, which helped me build trust and confidence. I personally benefitted from the knowledge of each partner and the experience of each meeting.