Blog
Case study on EcoCleaner
05/12/2016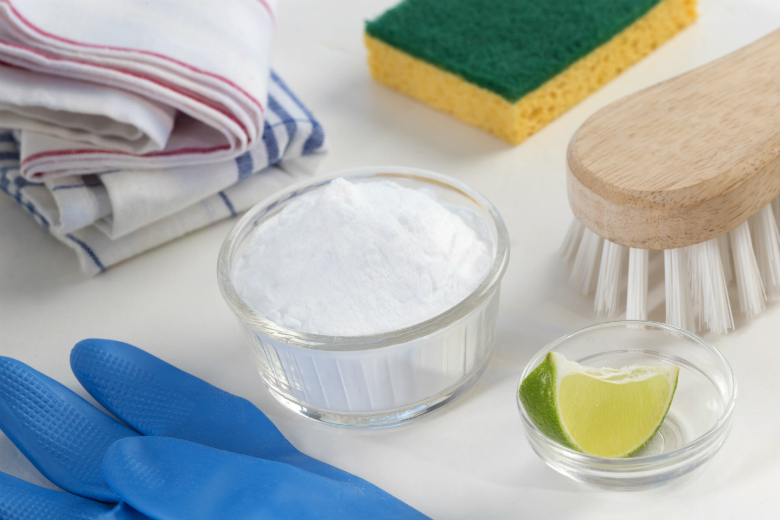 EcoCleaner is an international project which provides innovative training courses about green cleaning to cleaning staff. We asked Malou Origer from Luxembourg to tell us more about this project
Can you tell us about the work you do?
I work for SuperDrecksKescht – an organisation that aims to help people avoid, reduce, recycle and dispose of waste in an environmentally correct way. Over the years SuperDrecksKescht has developed comprehensive knowledge to achieve sustainable waste management which is ecologic and economical. We share our knowledge by providing training courses and visits. With these trainings we contribute towards maintaining and securing the future of Luxembourg and the wellbeing of its citizens through environmental innovation and resource efficiency management.
There are 3 of us working in the qualification department. Working in this department can be varied; we have to adapt and develop our skills to meet the needs of the clients. As we say on our website:
Nothing will continue to work without constant learning and training – today this applies to all areas of day-to-day life and work.
Can you tell us a bit about your project EcoCleaner and what issues you wanted to address?
EcoCleaner placed emphasis on the adaption, further development and transfer of existing innovation training curricula for cleaning staff towards green and safe cleaning. We wanted to help employers of cleaning staff to adopt the practices taught in these curricula.
The EcoCleaner training modules were funded by the Leonardo Programme. Training courses were developed in collaboration with our German and Austrian partners in a 2-year project phase and then applied in the three countries.
The aim of the project was to assist people who had little or no opportunities for further training. This project offered them advantages in the job market by obtaining a better qualification. We wanted people to learn a more adequate, cost-effective and environmentally friendly use of cleaning products.
Why is it important to support workplace learning?
In Luxembourg little education is provided in the workplace, and in some cases there is none. The cleaning industry is constantly developing. However, sometimes the updates and developments fail to reach the cleaners. This is something we aimed to change.
What are some of the challenges for workplace learning?
Time and money were some of the biggest barriers we have to struggle with. We wanted to try and convince those responsible that we can provide a positive change with our training courses.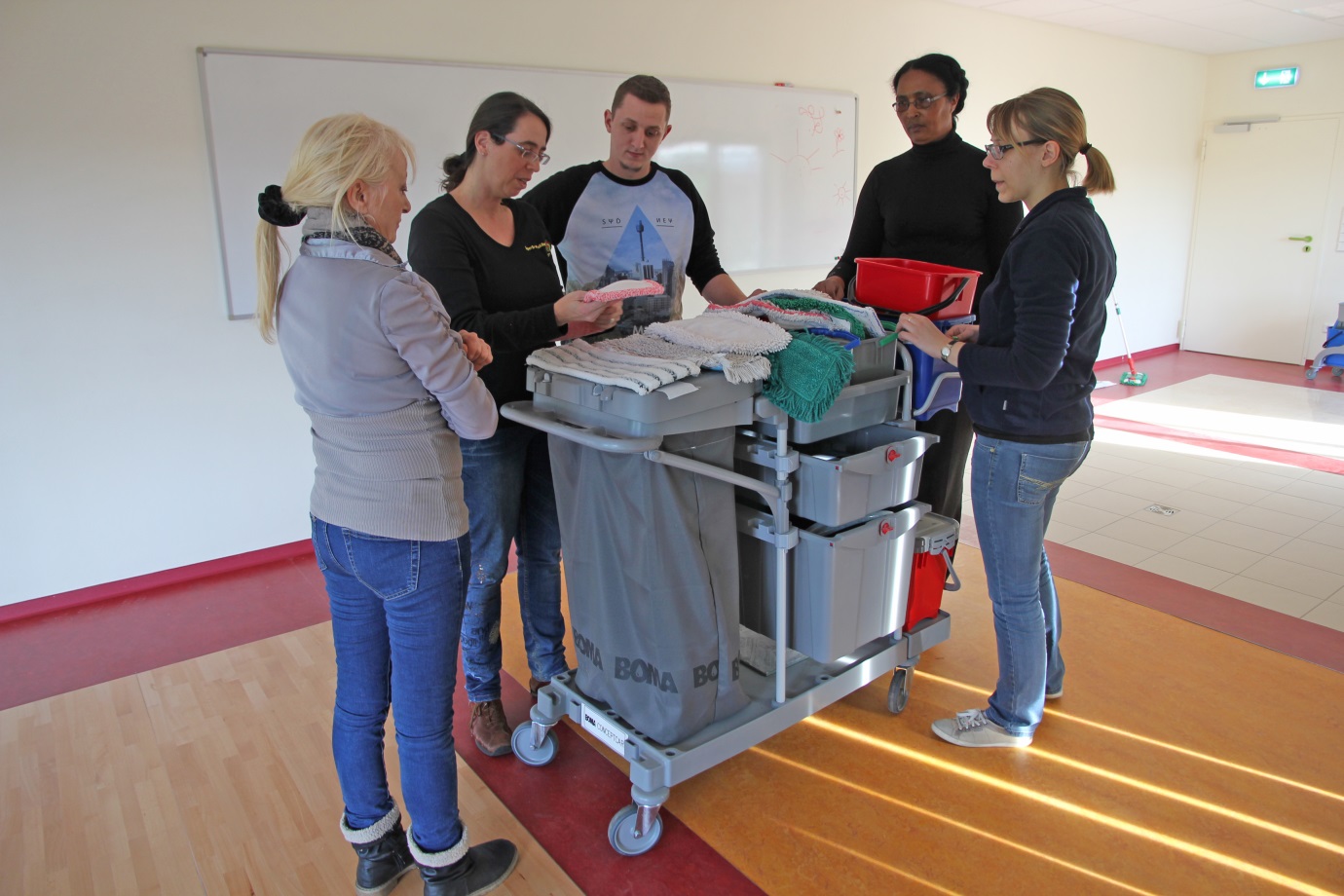 How did you address the key issues and decide on a course of action?
We worked alongside our Austrian and German partners to develop the training modules. These were based on the expertise of people working in that sector. We continue to adjust and adapt these training modules. In addition to theory-based learning we used a lot of practical tools; we believe practice is just as important as theory.
What were the measurable results of the project?
The courses were quickly in high demand, and have since been adapted locally. Individual one-day modules can now be booked in addition to the complete course. We now have 5-6 trainings a year, with modules being offered regularly.
What was your best memory from the project?
We received a lot of positive feedback from our clients. We're happy things are changing and the cleaning profession is gaining appreciation.
How has collaborating with a partner in a different country helped you in your day to day work?
We learned a great deal and worked well with our Austrian and German partners. For example, we learnt that in these countries being a cleaner is considered a profession, whereas in Luxemburg this isn't the case.
You can learn more about the EcoCleaner project here.