New Crime of the 21st Century: Cyberbullying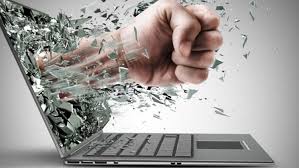 Is the digital platform's importance the same for everyone?
For some people, digital platforms are a way to access information fast or to reach people who have collective thinking. For others, it is a place for socializing, sharing, and expressing oneself. Although digital platforms bring new interaction ways in our life, it also brings various problems with it.  
For example; as internet usage is expanded, the age range of users is decreased permanently, and users profile has also changed; thus, cyberbullying has increased gradually in the world.   
Then, what is cyberbullying? Moreover, how to handle it?
Cyberbullying, which is another way of violence that appears in the internet environment, is defined as "hurt someone or a group of people emotionally through electronic communication tools on purpose." Cyberbullies can be substantial because, in many cases, they use information technologies actively, know a second language, and are anonymous. However, because they are unknown, and it happens on a virtual platform, it does not mean that violence is also not "real."   
It is an undeniable fact that children are the most affected ones.
How do children get affected, and how do they react?
Children;
alienate from the online platform

response bullies

remove contents that may be proof.

Feel anxious and frustrated

Feel despair or weak

lose their confidence, have social anxiety and accordingly have depression
Its emotional effects on children are; headache and stomach ache, concentration problem, sleeping disorders
The academic and social life of children is also profoundly affected by cyberbullying.
Its social effects on children are; they lose their trust in the environment, and gradually feel lonelier.
Children supposed to share their problems with their family or friend. However, some children do not share any of their questions. What is the reason for children not to share or to have a hard time sharing their problems?
These children do not believe that adults can solve their problems
Children believe that adults may make their issues a big deal.
Children are afraid of losing their technological facilities.
Children think that their parent may put some restrictions.
In what ways do teachers can support children? What may teachers do to find solutions and empathize with children?
We may raise awareness of families with extensive studies, which involve families, with the help of counseling services.

Events and discussions may be organized to raise awareness about cyberbullying.

Peer programs may be planned.

Instead of putting a distance from the digital environment, the contents of homework and lessons may be revised and re-planned.

Teachers may keep in touch with parents about relevant solutions all the time.

Dynamic programs may be organized to determine student's needs and problems; awareness-raising events may be planned and implemented. 

Pedagogical practices, such as one-on-one meetings, may be started with cyberbullies and cyberbullying victims.
We, as, the teacher may not combat cyberbullying all alone, but I believe we may play an essential role in solving this problem. We may collaborate with experts and find new solutions.
If we, as adults, aware of children's usage of digital platforms, it is possible to combat cyberbullying.
We need to understand that the world that children come into and grow is different from an adult's world. When we want to find new communication ways, we need to consider the student's needs.
However, why do you think adults also involve in cyberbullying?
The answer is a lack of self-confidence.
Adults may hide behind excuses and insult others to feel better. Instagram, Facebook, twıtter give the most significant opportunity to do this.
If one hasn't got a problem, then they don't trouble others. However, if one is having trouble with others all the time, then they need to stop for a moment, turn to themself, or get support. Otherwise, surfing online from food site to fashion site, travel site to music site to criticize everything is not a solution.
What do you think?