Building inclusive linguistic diversity in Europe - a summary on the EPALE discussion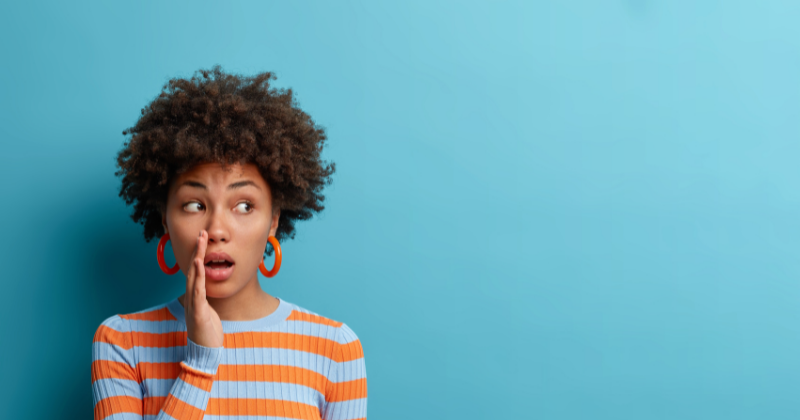 Language is an essential part of our everyday lives, it correlates with the capacity to take part in our democratic way of life, since languages are at the core of social interactions (both formal and non-formal). In the past few decades, apart from significant policies we have also experienced global processes and challenges that shed even greater light on the need for flexible, efficient, and meaningful language learning pathways (e.g. globalisation, mobility of labour, digital transformation of work, learning, refugee crisis, COVID).
In the light of all these global processes, however, it is more important than ever to take a careful look at how Europe manages social inclusion through ensuring initiatives for learning/teaching languages to those who have difficulties in learning, or struggle to read and write. In 2016, 63 million adults were said to have challenges in reading writing numeracy, and basic digital skills which tells us just how many people may be in the need of support.
For all these reasons and more, EBSN proposed to address linguistic diversity as the topic for our current discussion. This event is also presented to you in the framework of the European Day of Languages, a long-held tradition to celebrate languages, linguistic diversity in Europe.
The event started with livestream discussion on 27 September from 10:00 CEST to 10:45 CEST which was hosted by Tamás Harangozó, editor at the European Basic Skills Network (EBSN), with Fernanda Minuz, expert working for the Council of Europe project titled Literacy and Second Language Learning for the Linguistic Integration of Adult Migrants (LASLLIAM).
After a short introduction by Tamás, the video address of Ms. Snežana Samardžić-Marković Director General of DG Democracy of the Council of Europe was displayed for the audience on the significance of the campaign European Day of Languages, which celebrated its 20th anniversary this year! Ms. Samardžić-Marković talked about the importance of linguistic diversity and the EU Day of Languages in celebrating languages all over Europe to raise awareness of the importance of foreign language learning.
Then, Fernanda Minuz introduced the LASLLIAM project and explained how it contributes to building inclusive linguistic policies and practices in Europe. The audience was given the space for asking questions and sharing their views on the theme in the comment section during the livestream.
Highlights from the discussion
Intercultural understanding
It has been widely shared among participants of the forum discussion that languages and the ability to speak them play a significant role in understanding each other's culture. When one learns a language, it is not merely a linguistic effort, but it is also about learning new cultural norms. Inclusive societies provide space for mutual understanding both in linguistic and cultural sense. Having some understanding of each others' culture may then prevent miscommunication, as one participant promoted.
Digital solutions
Several participants have put forward the benefits of learning languages in an online environment. The pandemics pushed us all into learning that takes place online, but there were other tools and platforms even before COVID limitations were experienced such as online video sharing platforms that provide access to authentic language input for the users who wish to watch television series online. An interesting question arose: does dubbing help or challenge language learning? Most participants discussing this question, agreed that language learning is actually supported more by subtitles than dubbing of movies and series.
There were several initiatives shared during the forum discussion that introduced digital learning tools and platforms. One of them is DVV's VHS Learnportal from Germany that has been sought for increasingly since limitations were introduced after COVID emerged. One participant put forward that "The link between language skills & digital literacy, language skills & multicultural awareness".
Linguistic integration for democratic
"Since language is related to access to democratic processes, a democratic language policy is essential" - mentioned one of the participants. Linguistic integration is always a matter of the ability to take part in the democratic practices of a certain state. It is especially true for the Members of the European Union, where there are many different languages present. Hence, linguistic policies are always in the forefront of the European Community.
"EU language policy is based on respect for linguistic diversity in all Member States and on the creation of an intercultural dialogue throughout the EU. The EU also works with Member States to protect minorities, on the basis of the Council of Europe's European Charter for Regional or Minority Languages" - shared by a participant at the EPALE Discussion.
Graciela Sbertoli, the moderator of the discussion highlighted the importance of 'bilingual conversations' in the case of joint professional activities such as our EPALE discussion at hand in order to make communication smoother and more attentive to linguistic differences. Participants sharing comments and reflections in their mother tongue(s) and reading replies to these comments in a commonly shared language not only respects linguistic diversity, but it also allows for a more welcoming and respectful interaction.
Whenever we think of linguistic integration, we also need to think of migrant adults who speak a language e.g. Arabic. Some promising initiatives try to make materials for training in these languages.
"In 2015 we saw at Hamburger Volkshochschule, that the enrolment for Arabic courses were way up: people wanted to learn at least a bit of this language in order to have basic communication with the newcomers from Syria/Iraq etc. That was very nice to see."
Several participants amplified the need for more materials and easier access to texts and services in the languages migrant adults speak as their mother tongue(s):
"The languages that are part of Europe ensure better inclusion. However, it seems to me that the big problem of language inclusion is with migrants coming from non-European countries. Ensuring the inclusion of these migrants is also a problem because we are not sufficiently prepared in the recipient countries, we do not know their language, and the processes and documents in state institutions are not translated."
"I guess no country is ever well enough prepared, and the problem you point out is indeed important. One way of solving is for each country to be aware of the fact that the immigrants that have already learnt the national language are a hugely useful asset to ensure the inclusion of newly arrived immigrants from the same linguistic origin. Being able to translate important information to the language of newly arrived immigrants will be a great help."
A colleague from NSS Austria shared details of educational websites and services that "offer material in the most widely spoken foreign languages, which in Austria includes Arabic and Dari." An example for this would be this language portal (follow the link to learn more). Another example from Austria would be the graphic overview on the Austrian educational system in 20 different languages.
Linguistic initiatives
There were many interesting initiatives presented during the discussion by the participants. Please find some of these in this section.
Ton Konraad from the Netherlands put forward an Erasmus+ project called CATAPULT that had a dedicated symposium preceding the 2021 online conference of the EUROCALL.
Another initiative was put forward by EPALE Slovakia that is a co-organiser of Lingvakvíz, an online quiz on foreign languages and foreign language skills. The quiz is available online between 24 September and 23 October 2021.
Eva from EPALE Austria promoted a very interesting and often overlooked perspective of linguistic diversity and social inclusion i.e. initiative supporting people with linguistic challenges and disadvantages. Eva shared a link to an EPALE blog post written by Joanna Kinberger titled Entre4all: An innovative outreach programme to train adults with disabilities in key competencies. The blog describes a project that helps people with impaired hearing to take part in adult learning activities through providing Sign Language reference to learning activities.
"Project partners of Entre4all recommend to encourage trainers in AE delivery working with Deaf learners to sign and work in tandem (one hearing, one Deaf trainer) to ensure there is always reference to the first language of the class – Sign Language. Focusing on visual presentation, materials use pictures and videos to support comprehension. Videos are signed or subtitled to make sure Deaf learners have full access."
For more information and to have access to all the comments, please visit the discussion's page here on EPALE.
Feel free to contribute by sharing any relevant initiative that you are part of or have heard about to widen our horizon on the subject!