BELGIUM - FLANDERS Future Teacher 3.0
#ErasmusDays2019, the EPALE teams wished to raise awareness about the European Union commitment in adult lifelong learning. They created a digital exhibition with 28 different projects, demonstrating the variety of practices across Europe.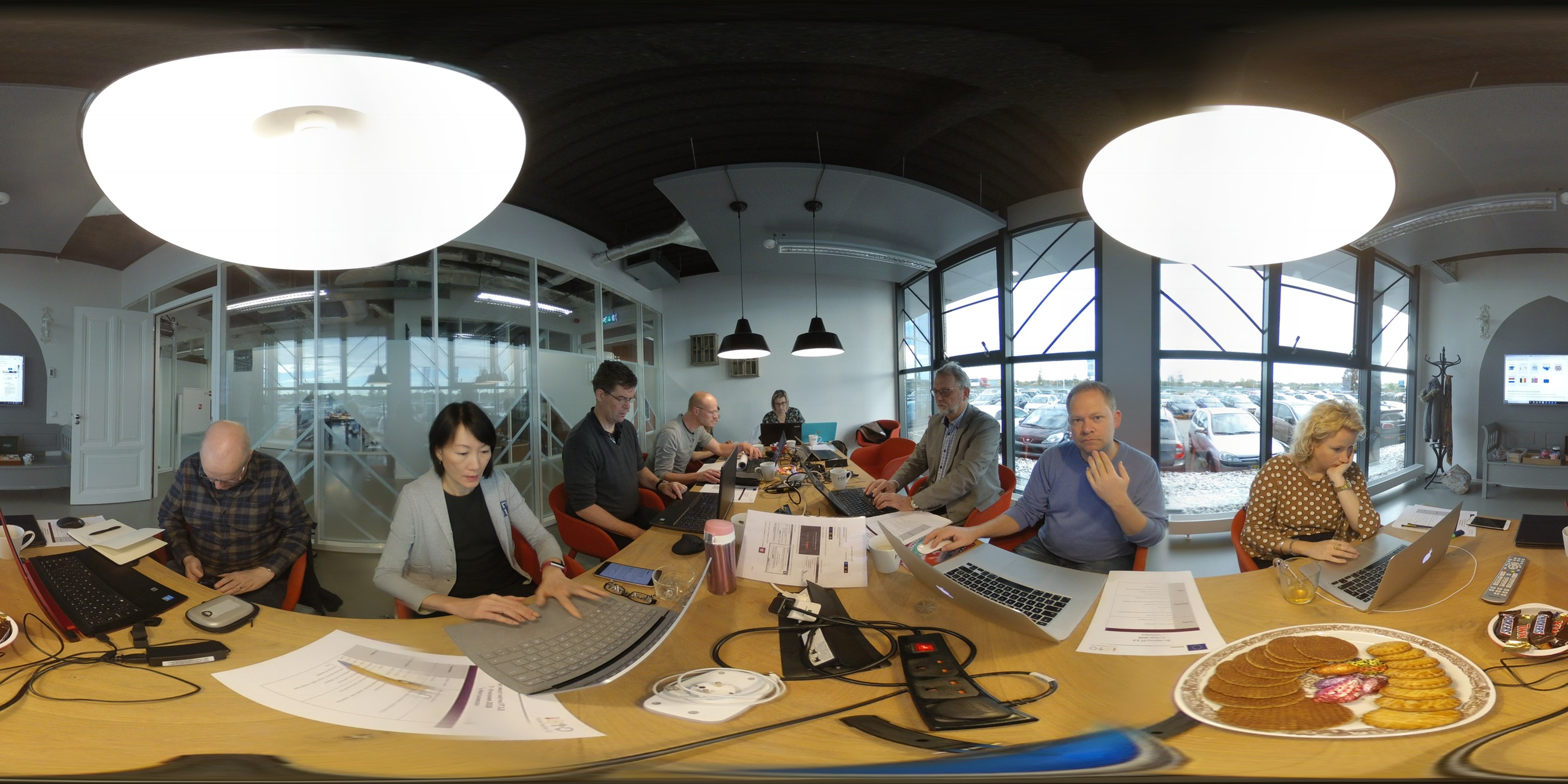 Picture © Future Teacher Team
The Future Teacher 3.0 as a bridge to accessible and customized adult education is an Erasmus + project as a cooperation of four partners. Within the project, four outputs are being developed.
The Digital Thermometer is a questionnaire, based on the European Framework for the Digital Competence of Educators (DigCompEdu) that consists of a limited number of questions in terms of ICT policy and vision, the use of tools and digital learning materials.
The questionnaire can be used at all levels of education. The Digital Compass is a schematic representation of the competences that already acquired and the competences that can still be
improved. Based on the results of the Digital Thermometer, the teacher receives an individual learning proposal of online modules. To go along side the digital journey consists of 19 online modules for teachers who use little ICT in their classes, 19 online modules for intermediated level and 19 online modules for experienced teachers.
Getting Savvy with online tools, Collaborative learning Strategies to support online writing and inclusive practices are some of the topics of the online modules. Finally, the project will also pay attention to the existing materials and sharing and reusing of those materials by other teachers.
| | |
| --- | --- |
| NAME OF THE PROJECT | Future Teacher 3.0 |
| AIM | With our project The future teacher 3.0 as a bridge for accessible and adapted (adult) education we want to prepare the teachers of the future. We focus on the IT competencies of teachers, so that they use IT to improve their lessons. |
| TARGET GROUP | Citizens and refugees |
| WEB | |
| ORGANISATION AND PARTNERS | • BELGIUM: Toll-net/ POV, a pedagogical guidance service• NETHERLANDS: 12Change Learning• NORWAY: Norsk Nettskole, a NGO developping a learning management system for distance education• UK: Learning Apps Limited |
National Support Services BELGIUM - FLANDERS
Read more about the exhibition process and find the table of contents with all the projects :https://epale.ec.europa.eu/en/blog/erasmusdays2019-digital-exhibition