AWARE—More animal welfare with continuing education
Reading time approximately 4 minutes—read, like, comment!
Original language: German
---
As animal welfare becomes increasingly important when it comes to assessing and inspecting agricultural enterprises, the question of the competence of the auditors and certifying parties is receiving more attention. Those in charge of the Erasmus+ project AWARE (Organic Inspector Trainings for Animal Welfare), coordinated by the Gesellschaft für Ressourcenschutz mbH (EN: "the Society for Resource Protection"), or GfRS, were therefore very keen on establishing criteria for assessing the welfare of organically farmed livestock. By developing a training concept for organic assessment professionals, they aim to increase animal welfare in organic animal husbandry.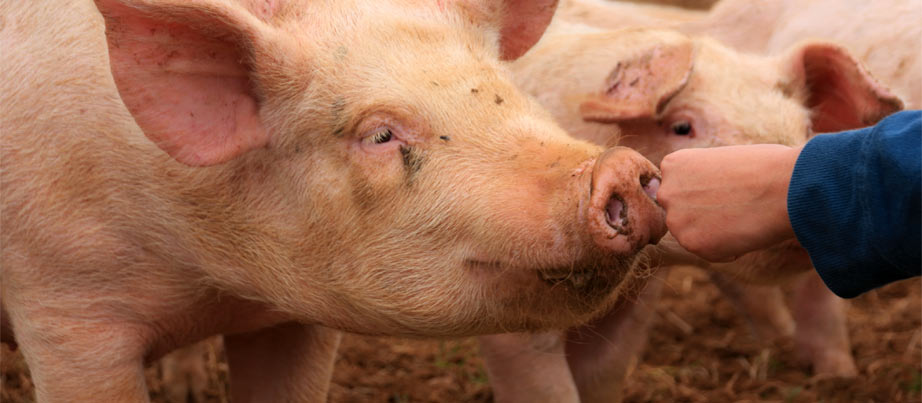 Image: Christopher Atkinson/ Soil Association
Animal welfare is increasingly important to society 
Over the past few years, the topics of animal welfare and animal rights have increasingly become areas of public interest. Consumers' concern with the origin and production of their food has grown steadily. The European regulation 834/2007 and the organic farming association guidelines are also attempting to ensure that organic agriculture observes species-specific needs and guarantees a high level of animal welfare. Despite these measures, there have continued to be issues and irregularities found even in organic enterprises in the last few years.
Improving the competencies of organic assessment professionals 
The Erasmus+ project AWARE used this as a starting point to pursue the goal of improving animal welfare assessments by fostering the competencies of organic assessment professionals. Apart from establishing animal-related criteria for assessing animal welfare, the project unified the approach to assessing animal welfare in organically operating enterprises in the participating countries. On that basis, the project consortium, which consisted of six European partners from the United Kingdom, Italy, Poland, and Germany, developed a corresponding training and education concept. This concept includes an innovative blended learning method in which e-learning and attendance phases are combined and which incorporates practical and theoretical units, open spaces, periods of self-study, and a practical final exam.
Online continuing education for various occupational fields
The results of the project could be used not only by organic inspection professionals, but also by veterinarians, local government representatives, animal welfare groups, and assessment professionals in conventional quality control. In order to raise inspectors' confidence levels when it comes to communicating violations during an assessment, the animal-related criteria were cross-referenced with the corresponding EU regulation for organic production. These were then integrated into both the e-Learning and the practical exercises. 
A look at Germany
In Germany, there are also increasing pushes to codify the topic of animal welfare in practice as well as in politics. The AWARE project was also able to gain traction at the national level and become part of the discussion. An example of further use of the project results in Germany is the establishment of a higher education certificate programme by the University of Applied Sciences in Dresden (HTW Dresden) in collaboration with the GfRS. The course focuses on the topic of training inspectors to assess animal welfare based on animal-related criteria.
Sustainable use of the training concept
The first course at the Centre for Applied Research and Technology at the HTW Dresden (ZAFT e.V.) has already taken place. It was geared towards auditors, inspectors and quality managers from certification institutions, government agencies, relevant associations, and trade. The two-day intensive course offered a training session as well as the opportunity to have newly acquired competencies assessed and certified via an exam from a higher education institution. The Italian partner, CCPD - an inspection and certification authority for agricultural and non-food products - additionally plans to incorporate elements of the developed training concept into their own annual inspector training.
A project on behalf of the Ministry of Agriculture in North Rhine Westphalia is currently working to make the standards in the EU organic production regulation more specific regarding the welfare of individual species. Additionally, the new project aims to expose the interface between animal welfare and animal protection so that the concept may in future also be used as an early warning system for animal protection.
Political measures must lead the way
The intensity with which the topic is being discussed in society and in politics shows that there is a real appetite for debate and change. Further steps, particularly those of political nature, will be necessary to nationally secure binding measures in relation to animal welfare as well as to adjust the existing certification strategies. 
The first actions in this vein have already been initiated. In September 2019, the Federal Cabinet of Germany passed a law establishing government animal welfare labelling which aims to indicate the level of animal welfare in livestock farming. This label would assess different criteria about an animal from birth until slaughter, thus providing more information than the animal husbandry labelling which has already been implemented by various supermarket chains. At the European level, the concept of a European animal welfare label was also met with approval from the EU Ministries of Agriculture and may in future be a further political step towards improving animal welfare.
---
Was meinen Sie: Welche Ideen und Perspektiven aus unserer Themenwoche finden Sie gut? Welche fehlen Ihnen an dieser Stelle? Teilen Sie uns Ihre Meinung in den Kommentaren mit oder sprechen Sie uns an – wir freuen uns auf Ihre Rückmeldung!Loggen Sie sich jetzt ein und schreiben Sie uns ins Kommentarfeld,
wie die Beiträge Ihnen gefallen haben! Go back to the topic page "Sustainability in vocational education" [Landingpage DE, all featured articles translated to English] to read the other fascinating articles about this topic.
---
About the author: Bettina Pütz works at the National Agency "Education for Europe" at the Federal Institute for Vocational Education and Training (NA at BIBB) in the department of Erasmus+ and vocational education.