Assessing skills and EU tools: a quick guide for adult educators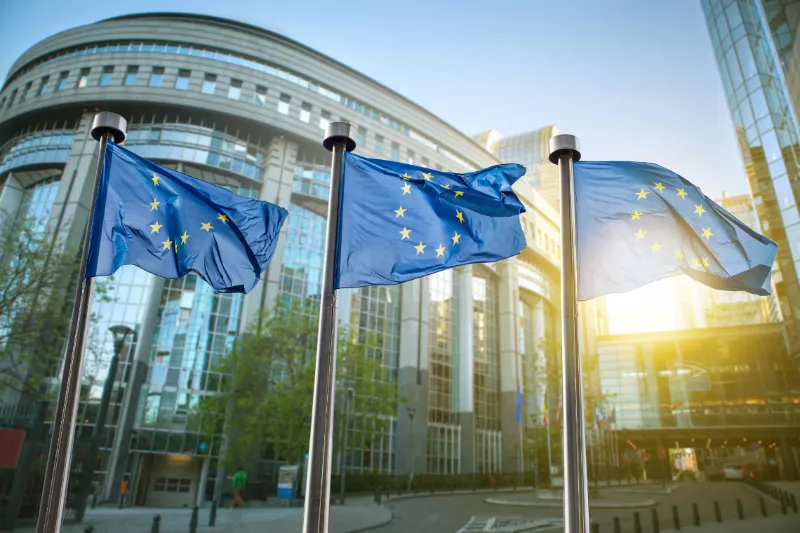 EPALE Thematic Coordinator Andrew McCoshan looks at some of the key tools the EU has developed to support the assessment of learners' skills.
The European Union has a number of tools available to adult educators that can be of practical help in the assessment of skills.  Indeed, you may have heard of many of them.  But why would you need them?  Some EU tools are shaping the context within which assessment takes place in general.  And there are also specific tools that practitioners can use to recognise skills acquired by their learners in different countries.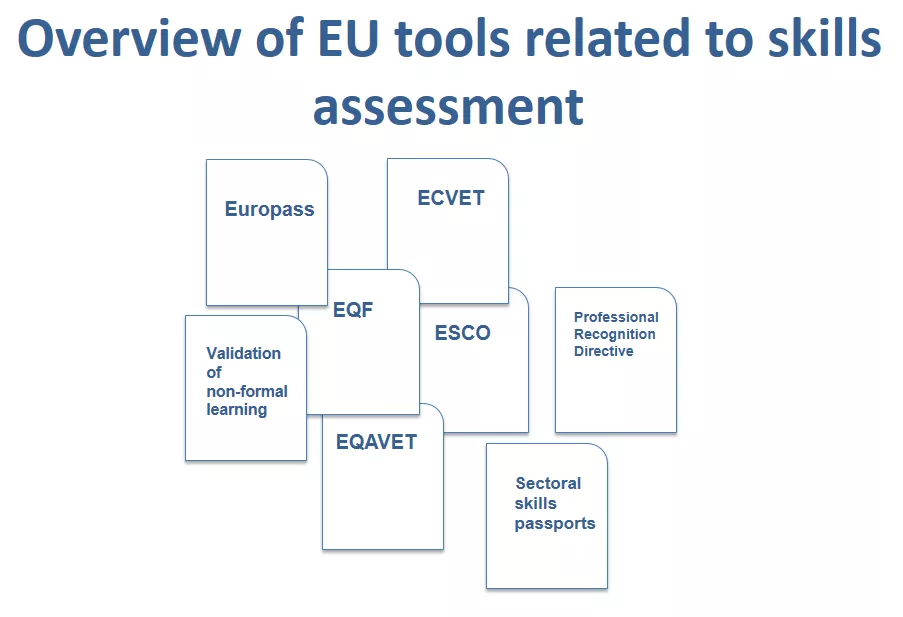 Providing frameworks and guidelines
Providing a framework for all these tools is the European Qualifications Framework. The EQF acts as a common reference point against which countries have been developing national qualifications frameworks. The EQF, like all the tools, is based on learning outcomes. In many countries, the introduction of qualifications – and hence learning programmes – based on learning outcomes is having a radical effect on how skills are being assessed in general.
Another of the EQF's benefits is that it makes it possible to 'read across' from one country's qualifications to another. This supports the mobility of individuals if they want to learn or work outside their home country. It is possible to compare examples of qualifications between pairs of countries on the Europa website (so far for 18 education and training systems).
Related to the EQF, countries have also been using the principles of the European approach to credits – ECVET– to re-engineer qualifications so that individuals gain credit for their learning as they go along, enabling them, for example, to change programmes smoothly and without losing the benefits of previous learning.
The EU has also worked on promoting methods to assess skills acquired outside formal learning settings.  Since 2004, a regularly updated inventory of methods to validate non-formal and informal learning has been produced which contains a wealth of examples to inspire practitioners. Validation guidelines are also available to support practitioners and institutions responsible for developing and operating validation arrangements.
Helping cross-border skills to be valued and recognised
A number of tools are available that support the assessment and recognition of skills between countries, overcoming the obstacles to this caused by differences between education and training systems. 
One of the main purposes of the already mentioned ECVET is to support cross-border assessment of skills.  ECVET provides a set of principles that can enable learners who study abroad to have the knowledge and skills they have acquired in one country recognised in another country.  Often when people undertake a work placement abroad they may, for instance, write a report of their experiences when they return to their home country, but gain no credit in their learning programme.  ECVET principles provide the chance to make the latter happen.  Using tools such as memorandums of understanding, learning agreements and learning transcripts, ECVET enables learners and their tutors to focus their attention on the question of how learners will have their skills assessed and then validated.  Through these tools, issues such as what learning outcomes will be achieved and how they will be assessed and by whom can be explored and agreed.
Europass consists of a number of tools to document the skills people acquire so that they can be better understood between countries: 
Advice and support on all these tools is available through National Europass Centres.
Adding value
EU tools are changing the landscape in which assessment takes place in Europe.  The shift to learning outcomes is having a significant effect on assessment criteria and assessment practices.  Moreover, EU tools are drawing attention to the need to seriously consider how, when and where we assess learning and skills acquired outside both formal learning processes and our own countries.  There are also other tools that we haven't considered here, including EQAVET (the community of practice promoting European collaboration in developing and improving quality assurance in VET), the European Classification of Occupations, Skills, Competences and Qualifications (ESCO), the EU Directive on the Recognition of Professional Qualifications and the associated database of regulated professions, and sectoral skills passports. You might want to explore these further.  It would be fascinating to know how far readers are already aware of these tools and the use you make of them: why not take part in the poll next to this post!
---
Andrew McCoshan has worked in education and training for over 30 years. For more than 15 years he has conducted studies and evaluations for the EU, and before that was a consultant in the UK. Andrew is currently an independent researcher and consultant, a member of the UK ECVET Expert Team, and Senior Research Associate at the Educational Disadvantage Centre at Dublin City University in Ireland.