AONTAS promotes Irish adult learning expertise in Europe and advocates for a more equitable lifelong learning system in EU policy
AONTAS CEO, Niamh O'Reilly and EU Projects Officer, Dearbháil Lawless, discuss their participation in the first National Coordinators meeting at the European Commission in Brussels on 4-5 February.
AONTAS is the Irish National Coordinator for the European Agenda for Adult Learning (EAAL). This is a position designated by the Department of Education and Skills and co-funded by SOLAS the Further Education Authority and through ERASMUS+. AONTAS CEO, Niamh O'Reilly and EU Projects Officer, Dearbháil Lawless, participated in the first National Coordinators meeting at the European Commission in Brussels on 4th - 5th February. The meeting included representatives of the Commission DG Empl and DG EAC as well as Ministries responsible for adult learning across 30 countries. The meeting set out the plan for the new 2 year project for the 2020 - 2021 period.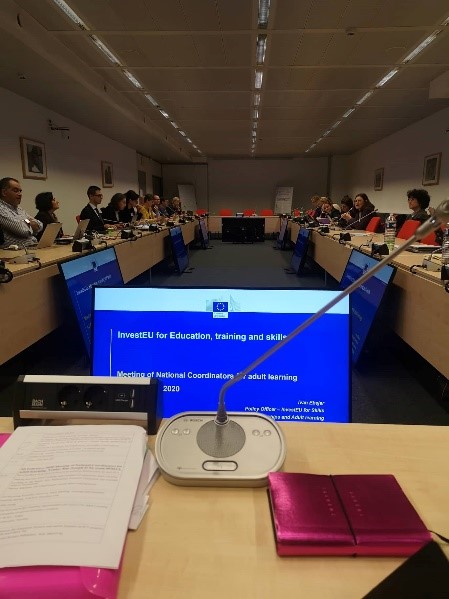 During policy discussions AONTAS advocated for a more equitable lifelong learning system with appropriate supports for marginalised and vulnerable learners; asking that learners be recognised as citizens and not customers. 
AONTAS also highlighted the value of the wider benefits of adult learning, community education, and non-formal and informal education.
The EAAL National Coordinator Network provides a space for countries to collaborate, learn, and share best practice on adult learning.  During this meeting participants focused on the current situation of adult learning across Europe, project reporting, funding mechanisms and support structures.
Planning also began for Peer Learning Activities that will be developed and attended by international experts and National Coordinators during 2020 and 2021 with core areas of focus to include:
Adult learning provision and flexible learning
Cooperation at all levels
Guidance, recruitment and assessment
Digital skills and digital inclusion
Capacity building for adult education staff
On reflection, one striking point arising from the meeting was the fact that the current overarching European policy framework for adult learning, the Council Resolution on a renewed European agenda for adult learning (2011), is soon coming to an end this year. Whilst adult learning contributes to achieving a range of other EU policy agendas, post 2020 it is essential that it has a specific Council Resolution which names and prioritises adult learning. In the past, adult learning has suffered from being 'everywhere and nowhere', a specific EU policy is crucial to affording adult learning the recognition it deserves and the targeted resources it requires to continue delivering positive outcomes for learners.
'Adult and Community Education: Supported Learner Pathways' 2020-2021 is AONTAS' new EAAL project. This project will focus on the recognition of prior learning undertaking national research, professional development for adult educators, and a pilot study in a community education centre. We will continue to support learner advocacy through our new Learner's as Leader's programme. Provide outreach through the free One Step Up Information and Referral Service, run national campaigns, host seminars and workshops, and more.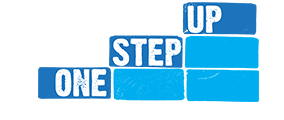 If you would like to get involved or find out more information, please contact EU Project Officer Dearbháil Lawless on dlawless@aontas.com or 01 406 8220.
AONTAS is Ireland's National Adult Learning Organisation.