Anne Ilvonen: Soft leadership skills with European colleagues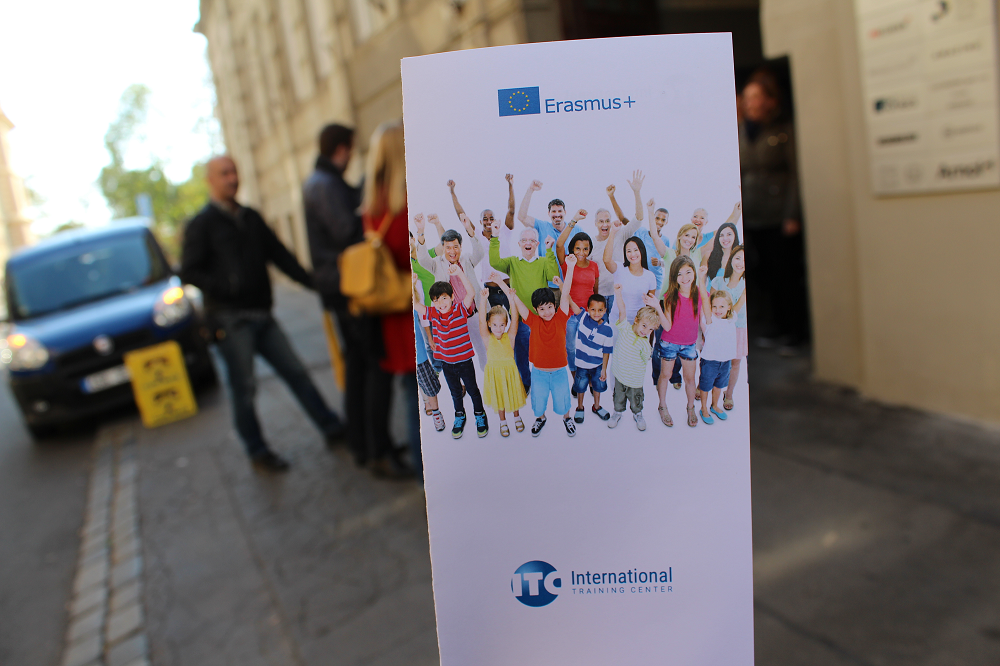 Picture: Anne Ilvonen
What does people leadership look like today and tomorrow? How do you inspire employees and commit them to the routines and community of an educational institution if you can't resort to the financial incentives used in business life? How can we, as supervisors, lead and act to ensure that all members of the work community can take part in development and how can we bring about an inspiring atmosphere at work?
These were some of the topics that I had the chance to work on during the five-day Human Resources Management course in Prague in October. The week of studies consisted of interactive lectures given by three experts and of intensive group and joint discussions among the participants. Our group of European colleagues from Italy, Portugal, Croatia, Slovenia and Finland engaged in numerous interesting discussions focused on people leadership and its diversity as well as on the prevailing work community practices in European educational institutions.
It was illuminating to learn about the profound impact that the education cuts in Italy and Portugal have had on educational institutions in terms of the staff's well-being and coping at work. The cuts have also weakened the staff's commitment to the work community and common goals. However, it was interesting to hear that educational institutions elsewhere in Europe build team spirit on family values: joint outings, Christmas parties and other events are organised for staff members and their families. Such activities are not all that frequent in Finland, where we tend to build a sense of community only within the work community.
Mentoring, qualitative assessment of work performance, collaboration, shared leadership and teamwork are routine in Finnish educational institutions, and it came as something of a surprise that this is not the case in other countries. This had a defining impact on the course. Since many of the topics were new to the participants, or at least were not part of the normal procedures in their work communities, the instructors stuck to the basics in their presentations. Nevertheless, our discussions and the various viewpoints brought up in them made me consider the operations of both Finnish educational institutions and my own work community from a new perspective. This gave rise to new ideas and thoughts and strengthened my belief in the Finnish dialogic and collaborative work community being a meaningful way to develop and promote things. I also found it very instructive to describe to my European colleagues how we approach the development of educational institutions and work communities in Finland.
"Employees do not change jobs to escape their duties but to escape their superiors." This idea, expressed by Ondrej Benda, one of our instructors, crystallised much of the conceptual content and ideology of the course. How can we, as leaders and supervisors and also as colleagues, behave so that no one needs to escape to another workplace to pursue their professional development? And how do we ensure that our institution is experienced as an attractive and inspiring place for work and development?
The course, organised by ITC International, was well arranged and progressed as planned. The only minus was that it was fully up to the participants how much time they spent together after the joint study sessions running from 9 am to 4 pm. The organisers did not put much effort into students presenting themselves or in common evening activities, except for one sightseeing tour. Luckily, I found company in my group for evenings out in the city and for cultural visits as well as for continued discussions on the topics discussed during the daytime.
Anne Ilvonen
Sivis Study Centre
This article is part of a series of articles about learning experiences in the field of adult education in an European context. Our ERASMUS+ KA1 project is called "European Educational Know-how Supporting Civil Society".