Alternative design for basic skills programs: Blended learning in post-COVID basic skills provision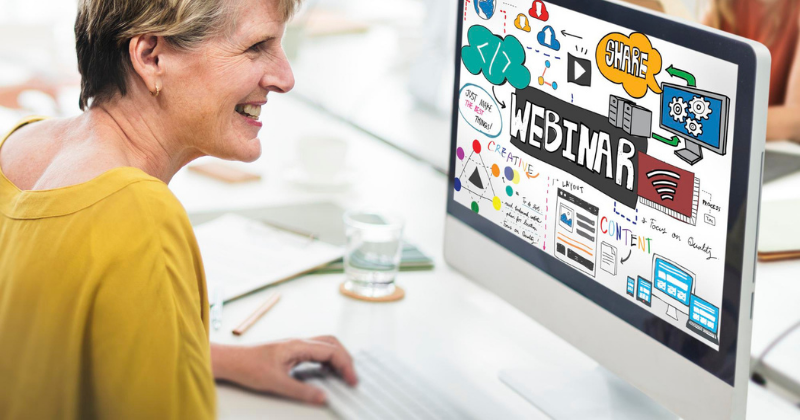 Despite previous warnings about the disruptions that a pandemic situation could cause, the COVID-19 crisis took the world by surprise and has had deep effects in our societies. The crisis revealed how important adult learning is in terms of helping people cope and adapt to unexpected change, and it has also abundantly shown that our sector was largely unprepared. 
The need to keep social distance meant that learning centres had to abandon presential teaching and many adult learning providers were suddenly forced by the situation to swiftly modify their structures and try to implement some form of distance education. Some were successful, others not so much. All faced difficulties and obstacles. A report from the OECD, published in July 2020, highlights that the COVID crisis has provided us with a test of the potential of learning online while also showing its key limitations. Among the main such limitations the report mentions "the prerequisite of adequate digital skills, computer equipment and internet access to undertake training online, the difficulty of delivering traditional work-based learning online, and the struggle of teachers used to classroom instruction".
Basic skills learning providers recognise the importance of face-to-face contact with the learners, particularly those that are still at the first steps of a learning path in literacy, numeracy, digital skills or second language acquisition. Our sector is, therefore, bound to go back to presential teaching with a sigh of relief whenever it again is possible.
Presential learning, however, also has its limitations:
its binding to time and place often presents difficulties for adult learners, who typically lead complicated lives with full daily schedules and who can sometimes be forced by circumstances to be absent from class for weeks at a time,

it normally relies heavily on a division in groups or "classes" which often cannot properly meet the need for differentiated individual paths,

it may limit the time dedicated to skills acquisition unless the teacher succeeds in showing learners how to continue learning on their own in between classes.
Despite all efforts to adequately screen and assess the skills levels of the learners before the start of any course, and unless the budget allows for the formation of very small clusters, it will always be difficult to create homogeneous learner groups. This issue is especially important in rural areas or in small clusters of population, where the number of learners at each level may be so low that practical concerns force providers to gather in one group learners who, in reality, are at very different skill levels. Adult learners typically also have "spiky profiles". Their individual skill levels may vary substantially in the different sub-sectors of a skill. No presential learning system can offer the needed flexibility.
Blended learning, a model that combines a presential (face-to-face) component with one or many different forms of online or virtual learning, is the option that may help us conquer all these obstacles.
The online component in blended learning can be offered synchronously or asynchronously. Virtual conferencing platforms, whose use has grown exponentially during the COVID crisis, offers good possibilities for synchronous virtual teaching. Recording virtual synchronous sessions creates then an asynchronous resource which will be available for learners who were unable to attend the session. Some providers have - in pre-COVID times - been very successful in creating hybrid models where presential learning is streamed for learners who can follow in real time from another location, while also offering the recordings as an asynchronous resource.
Although the number of good virtual platforms and learning tools continues to increase, we should remind ourselves that the virtual component of blended learning does not need to be expensive nor extremely complex. User friendly apps for mobile phones can be very efficient tools, and social media, if used with care, can provide a really adequate and unexpensive platform for communication.
The sheer number of options offered to providers or teachers who want to design and implement a blended learning model for adult learners of basic skills, is in itself a challenge. Providers and teachers need to understand that an efficient implementation of blended learning needs to be based on a sound and well considered design, providing the time for:
adequate choice and design of all course components, taking into consideration the different needs of the learners and their access to the different tools,

adequate preparation of the teachers, who not only need to be extremely confident users of the tools but also have the ability (and the time) to consider all the different course components and choose the most adequate at a specific time for a specific learner,

adequate preparation of the learners, helping them acquire (during presential learning) the basic digital skills they need to operate the virtual tool or tools that have been chosen.
Expert colleagues at the European Basic Skills Network, EBSN, firmly believe that implementing models of blended learning will lead to more flexible and motivating adult learning. It can help providers to reach a larger number of learners in an efficient and sustainable way, provided that it is wisely planned, that teachers have had the necessary preparation, and that learners are supported and encouraged all through the learning process.  Teachers must be given the time and resources needed to prepare for what is in fact a parameter shift. They also need to be able to create regional or local communities of practice where they can share ideas, resources and experience. The EBSN is currently working on the preparation of a Professional Development Series for teachers of basic skills, where one important component aims at building the new knowledge needed to plan the basic skills provision of the future.