ALBANIA International Tourism Fair
For the #ErasmusDays2019, the EPALE teams wished to raise awareness about the European Union commitment in adult lifelong learning. They created a digital exhibition with 28 different projects, demonstrating the variety of practices across Europe.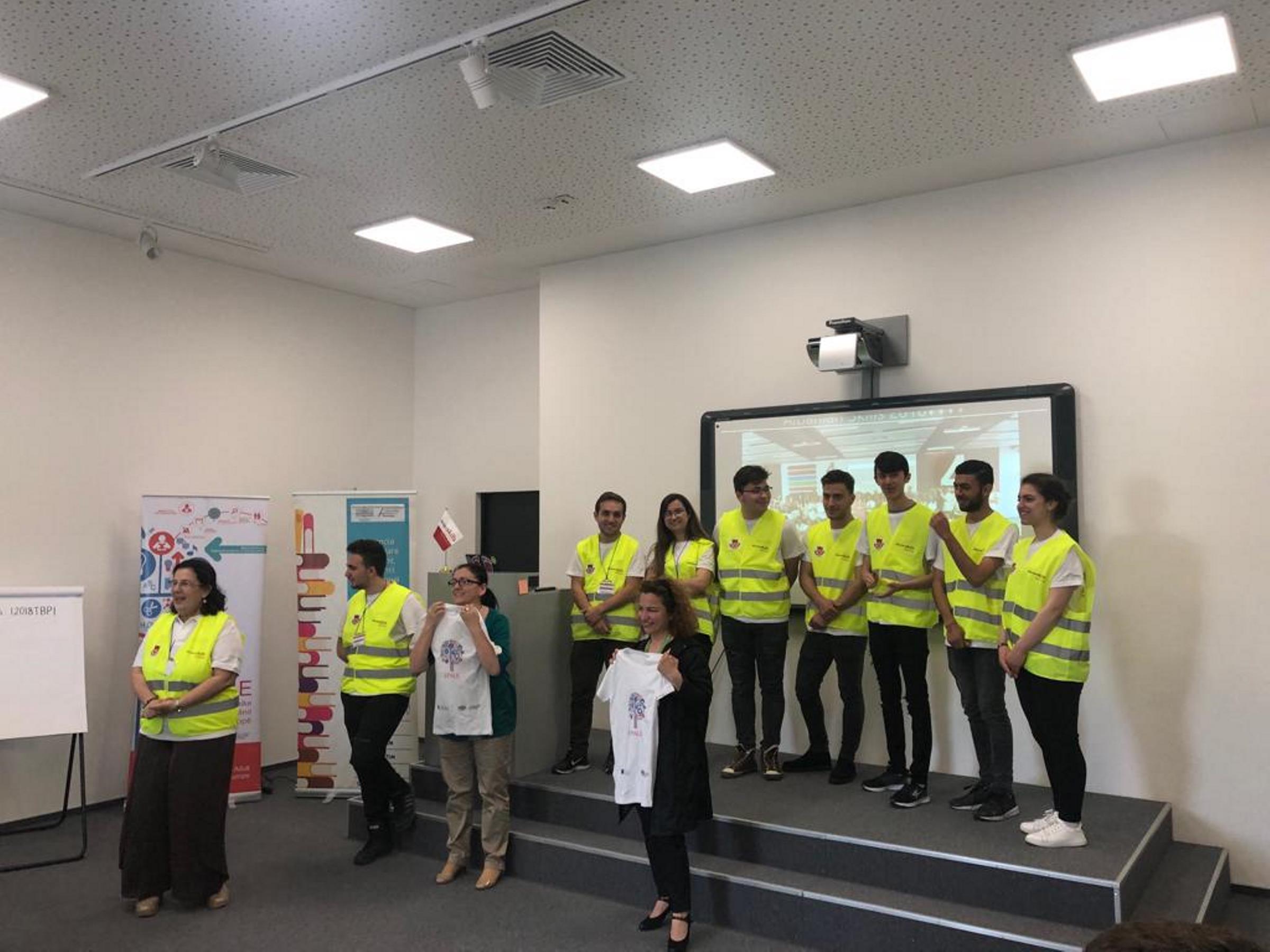 Picture © NSS Albania
EPALE was introduced in the "International Tourism Fair" that took place in Tirana during 5-6 of April 2018. The event provided spaces for workshops and presentation, and on the second day, the first session in the morning was dedicated to EPALE presentation and showcase. The audience of around 20 people, was mixed, with new and existing users, so the workshop was organized in two different approaches: in the first part, the presentation of platform was shared with participants, focusing on the audience, tools and continuous development of the platform itself and secondly the crossroad was done with ten words, which de ne the platform and its meaning for users. The audience was very enthusiastic and engaged seriously in this activity.
| | |
| --- | --- |
| NAME OF THE PROJECT | International Tourism Fair |
| AIM | To improve trainings in tourism, hotel and restaurant sector in order to enhance better quality of services and relevance of this labour market. |
| WEB | |
| ORGANISATION | • ALBANIA: International tourism Fair with Ministry of tourism and environement |
National Support Services ALBANIA
National Agency for Vocational Education and Training & Quali cations
Read more about the exhibition process and find the table of contents with all the projects :https://epale.ec.europa.eu/en/blog/erasmusdays2019-digital-exhibition