Adult Education: Now More Than Ever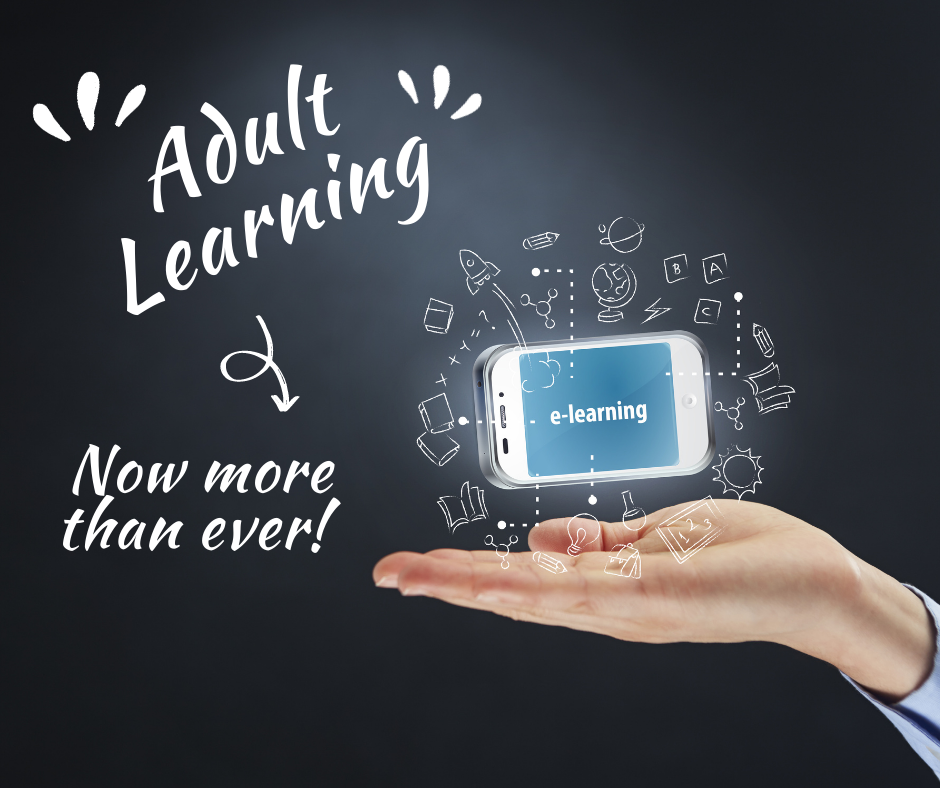 Ursula von der Leyen was right when she said that "the best investment in our future is the investment in our people" (commenting on the 2020 European Skills Agenda). A continuation of the European Agenda for Adult Learning with a strong emphasis on life skills would be an important milestone to build the foundations for a resilient, fair and stable Europe, fit for any crisis.
Where do we, as adults, learn how to cope with crisis situations? Who equips today's adults with the knowledge and skills necessary when urgent decision making is needed? Do we rely on the responsibility of our employer, ask our parents, sisters, brothers or friends for advice or consult the seemingly all-knowing wisdom of our smartphone…? Adult learning and education is needed in preparation and as a response to any crisis. COVID-19 is just another point in history that showcases the importance of non-formal adult learning and education (ALE) to equip people with the necessary knowledge, skills, attitudes and values to cope with crisis as responsible citizens.
This article invites you to draw on your very own, personal experiences in the past months. It challenges you to uncover incidences of informal learning and demonstrates why adult education, today, matters more than ever. An ambitious EU policy framework for ALE would not only show Europe's commitment to ALE, but also help to build a solid structural and financial basis for the sector on the ground. EAEA advocates for a continuation of the European Agenda for Adult Learning because a collective framework for European ALE is necessary to ensure lifelong learning for all. An EU policy framework for ALE also requires appropriate financial and structural resources.
The future of ALE is…. [Feel free to leave your responses in the comments]. In a recent online discussion on EPALE on the future of adult learning, a lot of different ideas were named: the future of ALE is digitalisation, it's supporting older learners, but it's also building resilience, promoting professional development of ALE staff and fostering community learning, and, not least, it's learner-centeredness and joy. Drawing a map of the future of ALE, in this article we would like to address but a few, of the aspects of ALE that are indispensable to build a social, economic, ecological Europe that is inclusive, resilient and sustainable for all.
Thinking back at the past months, how did you witness the changes in your daily life and societal reality? Were you...?
readjusting to live within the family?
equipped to disseminate the truths of the health crisis?
worried about the health situation of family, friends or community?
insecure about your employment future?
struggling to find the balance between childcare and job responsibilities?
frustrated about the COVID restrictions?
trying to cope with spending hours in front of a screen every day?
How did you cope? Or more importantly, who taught, equipped, supported you to cope with the challenges you came across? Resilient societies require collective processes of learning that provide learning opportunities to all members of society. ALE can no longer be the weakest – that is, most neglected – part in the chain of lifelong learning. Rather, European society must recognize and validate the importance of ALE to equip the population with life and basic skills, but also with creative, artistic and linguistic abilities, to name but a few, to promote social cohesion and strengthen democracy.
Has the crisis had an impact on the development of EU policy frameworks in lifelong learning? From a current perspective, we cannot deal with this question conclusively, but we would like to take a brief look at a few areas that became particularly relevant during the coronavirus crisis: health literacy, digital skills and life skills in general.
The future of adult education includes health literacy as an integral component. The coronavirus crisis has shown how important it is that adults have basic health literacy. Health literacy prepares individuals to obtain, understand and use information to make informed decisions and take actions in times of crisis (Nutbeam, 2000). The promotion of health literacy in adult education can save lives. A recent study argues that ALE should be understood as an inherent element of every national emergency strategy. Both, in preparation of possible future emergencies (pandemics, flooding, earthquakes etc.) and in reaction to a given emergency (COVID-19).[1]
In the forced push to digital education and interaction, how many new skills and platforms did you discover? The pandemic has shown that digital learning and working is possible. Yet, it also reminded us how dangerous disinformation can be for the health and democracy of Europe. A recent study uncovers the link between a lack of digital skills and the susceptibility to disinformation, also known as "fake news". [2] The future of ALE necessitates a focus on the digital transformation in a holistic way, including the promotion of critical thinking and responsible handling of online sources and media.
Against the assumption of so many, access to digital technologies is not a reality for all Europeans. The Digital Economy and Society Index (2020) revealed that 40% of adults do not have sufficient basic digital skills. [3] Digital poverty does not only include structural barriers, such as connectivity to the internet, the costs of subscriptions and access to ICT equipment, but it also fundamentally excludes the learner from a central part of society. We see that digital poverty is not only an issue for older learners but especially for the most disadvantaged groups of our population. ALE serves for the inclusion of the most vulnerable groups and is an important platform where citizens can access and learn how to responsibly engage with digital technologies. The Digital Education Action Plan is a step in the right direction but needs to include non-formal and informal ALE to meet the needs of all. 
The pandemic has revealed that the consequences of a global crisis extend far beyond the work realm. Home-office is only one part of the new normal. When 75% of all ALE is related to the workplace (Fourth Global Report on ALE), what happens when one loses their job? The crisis has highlighted the crucial role of ALE outside the workplace to give people a sense of purpose and to help them to identify (new) perspectives in their lives. Care, collaboration, compassion, communication and emotional empathy, entered the public arena and are no longer perceived as exclusive to care professions. Rather, they are skills for life, imperative to foster social cohesion and equity in any community or society at stake (as depicted in the recent LifeComp report).
Ultimately, skills for life are what the adult learner needs to develop solidarity, democratic engagement and crisis resilience. Today, non-formal ALE is more needed than ever because it serves the people whose barriers to learning were exacerbated by the crisis.[4]
---