Adult education: from learning to participate, to participating through learning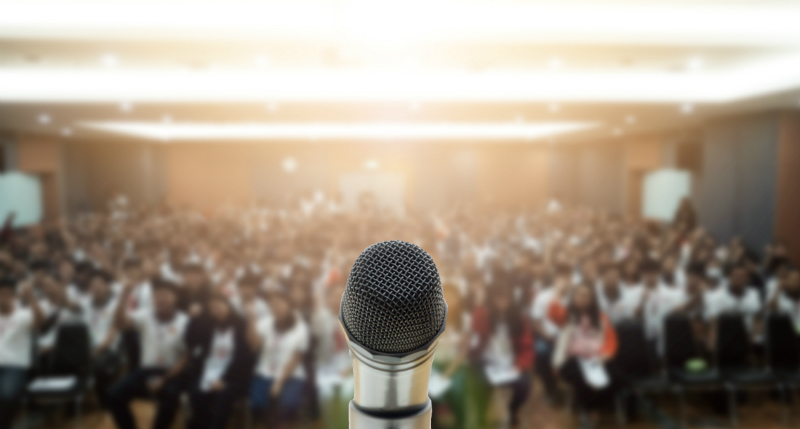 EAEA Policy Assistant Silvia Tursi on the role of adult learning as a way to participate in society.
In the modern asset of society, governance is replacing government, and direct democracy is being encouraged. For citizens this means that they are increasingly expected to have an active participation in their community, not only concerning policy issues but also everyday life.
The PIAAC study has evidenced a clear correlation between 'trust' and 'political efficacy' with skills level. In particular, low basic skills have been found to correlate with low trust in institutions, and low individual belief in the ability to have an impact on society.
Adult education and citizen engagement
The importance of education as the key factor for predicting different forms of political participation has been emphasised in different studies. Today the role of adult education in promoting active citizenship appears crucial, not only with regards to those with low skill level, but to all citizens who are called to participate in society.
However, the way active citizenship is promoted through adult education, reflects various perspectives, which are developed in different practices and initiatives.
On the one hand, adult education promotes learning as a necessary prerequisite to access participation in democratic processes. In this case learning can address different needs – the development of literacy and numeracy, the improvement of basic skills that allow participation in society, as well as trainings and discussions on specific political issues and topics. This implies that individuals should first learn some participatory skills, before they can learn and speak as citizens. It also suggests that these people are encouraged to activate and acquire the competences identified by the 'rational community' to be good citizens. This vision implies the existence of a norm of what it means to be a good citizen.
On the other hand, adult education promotes a vision in which learning itself is considered a form of participation in the community and not just a tool to prepare for participation. This perspective promotes citizenship as commitment in the 'community of practices', and participation in joint activities.
Examples of learning as a tool for active participation
Lire et Écrire
An example of practice in which learning serves as a tool to access active participation can be seen in the Belgian initiative Lire et Écrire, which provided a Welcome to Belgium Kit on different themes relevant to everyday life in Belgium: living together, housing, health, education, employment and social security, everyday life, residency statuses and migration, and institutions. The kit targets mainly newcomers to Belgium, but also people with Belgian origins, and in general, it is a tool for generating reflection on society, with the aim to encourage or develop active participation in society.
The People's Meeting
Often, projects and initiatives are developed in a way in which the two perspectives are interconnected. An interesting example to look at is 'The People's Meeting', Folkemødet – organised since 2011 in Bornholm, Denmark. This event is a special opportunity to celebrate, promote and develop ideas about democracy, active citizenship and non-formal adult learning.
The People's Meeting is a political festival providing a platform for open debates between politicians, businesses, NGOs and common citizens. It aims at strengthening democracy and dialogue in the country, with free informal seminars and meetings. Although the initiative is coordinated by the authorities of Bornholm, it is practically organised by organisations, political parties and groups who express the will to be involved. In this sense, the participants are also the organisers, as an example of democracy in real life.
100 Steps Towards Finnish Future
Similarly, the project '100 Steps Towards Finnish Future' suggested a new method of citizenship education within the adult education culture in Finland. The main idea was to engage people in civic discussions in local adult education centres regardless of their age and background. The open-access discussions were planned as a way to introduce the adult education centres and their work to a new target of participants. All centres that expressed interest were invited to take part in the project, and instead of the 10 discussions planned, 29 discussions were organised, showing enthusiasm in the initiative.
The outputs of the discussions were delivered to the policymakers of each city where the discussion was organised, and citizens had the opportunity to start improving their participatory skills.
Those few examples suggest an overview of different ways that can be used in adult education to promote active citizenship, and to encourage individuals to develop, increase and challenge their participatory skills.
What is your idea of citizenship education, and how is it used in your organisation to help individuals to get opportunities to take an active role in the community? Share in the comments below.
---
Silvia Tursi is an EAEA policy assistant. She is a graduate in Political Sciences and International Relations, with further studies in Education, and has experience as a trainer in European projects and as project and research assistant in various organisations.