Adult Education: A Journey with Those Who Make the Roads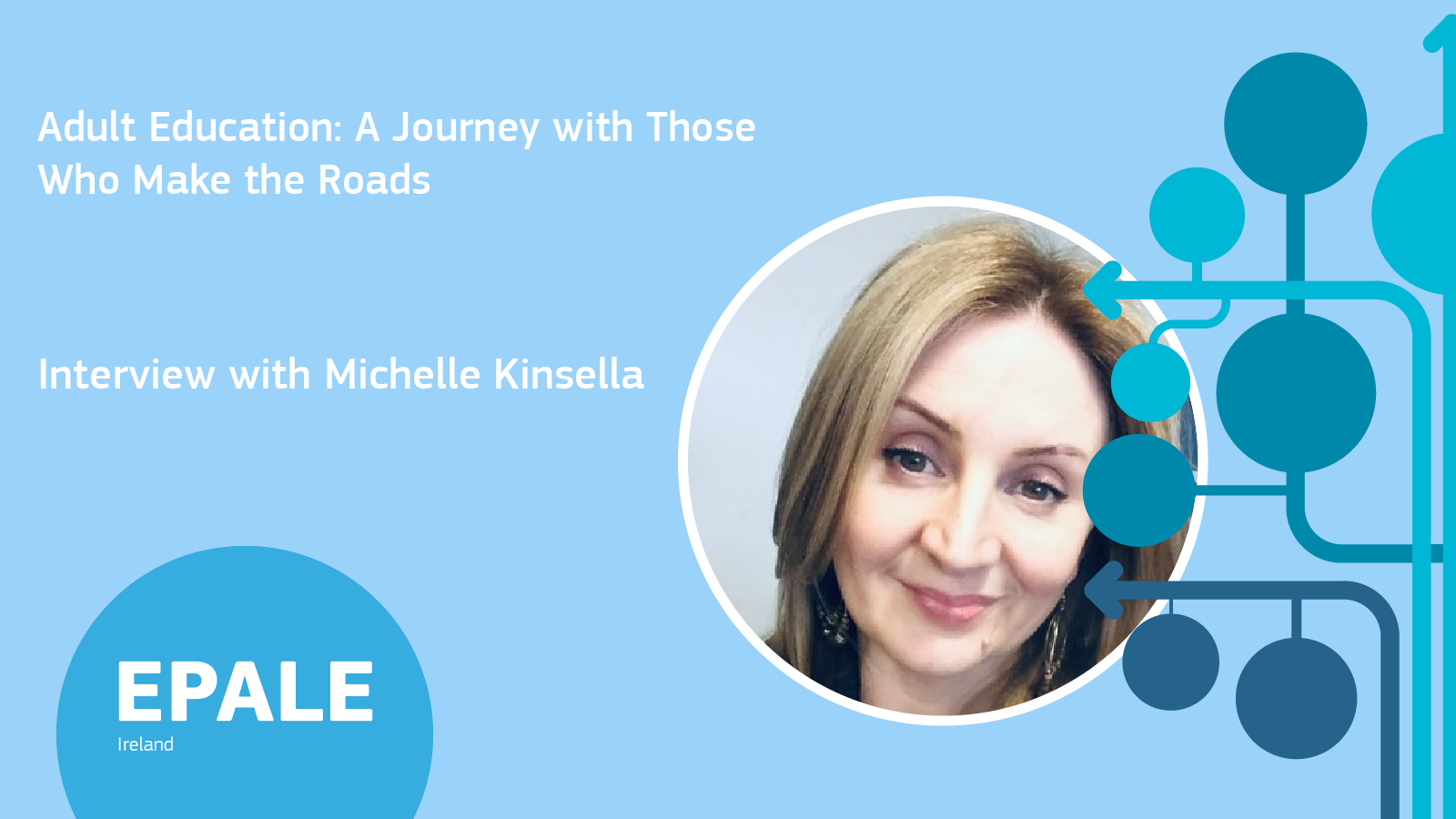 Introduction
William Butler Yeats is thought to have said
Education is not the filling of a pail, but the lighting of a fire
But whether he said it or not, the concept is based on earlier aspirations, as far back as Plutarch in the first century of the Common Era and echoed in Freire's formulation of banking education (1972). It has inspired many adult educators repeatedly. And Michelle Kinsella has ignited that fire for her students and colleagues, but also for herself.
Michelle worked in adult and community education before she even knew it. She began working with adults in a North Inner-City Project, MACRO, a project which strives to identify the needs of the community and provide supports to meet those needs.
'My sister told me that they were looking for someone to teach computers to adults. There were people from the community, from Age Action, all different community groups and they'd come into MACRO and I'd do everything with them, from opening a word document to… we actually made videos with them. It was the whole spectrum. But what I noticed when I was working with the adults – and I didn't know until later – that I was already using a problem-posing approach, but I just didn't have the words. I had allowed those courses to become emergent, in the interests of the learners and everything that we did was instant depending on what they wanted.'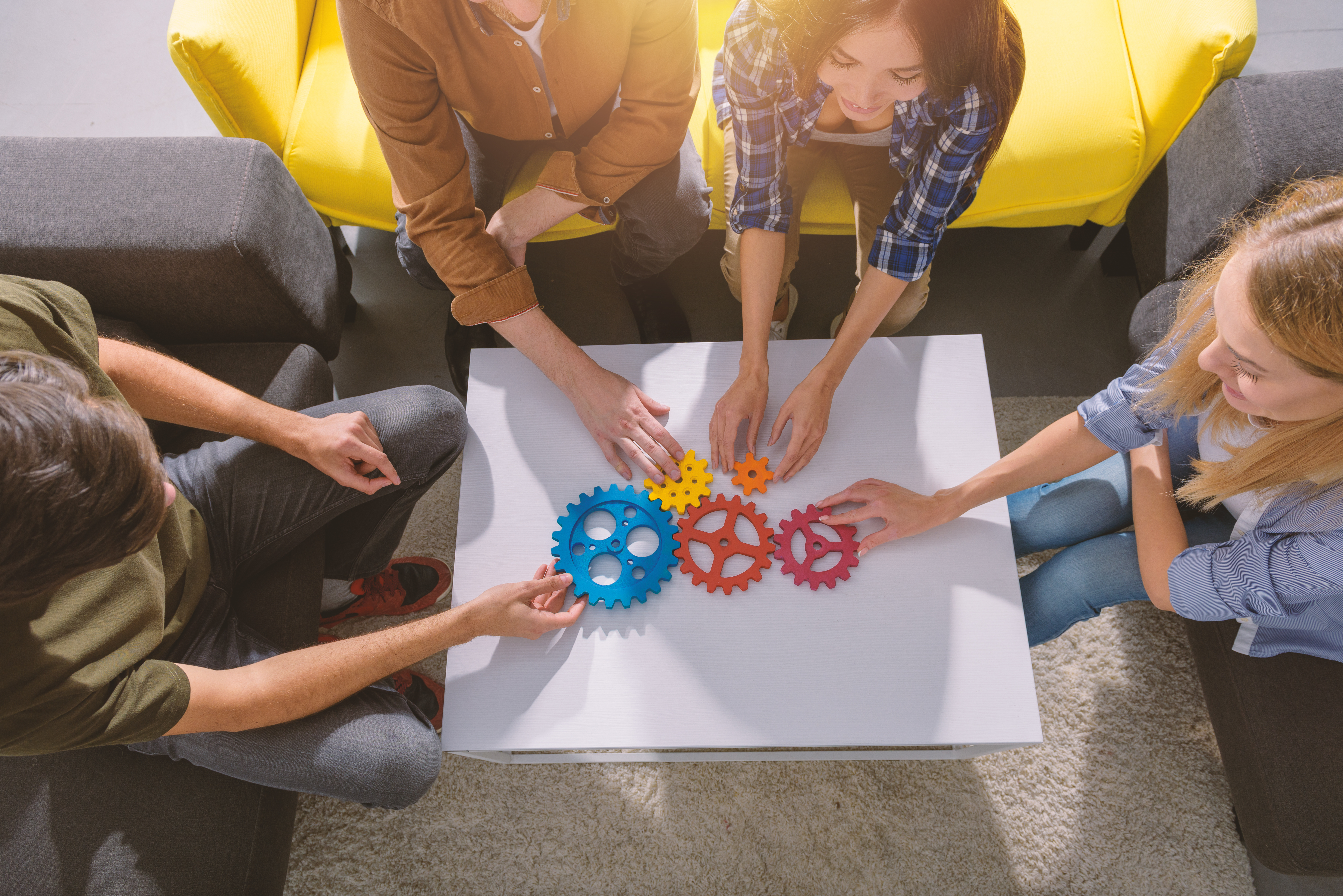 The problem-solving method is a key concept in Paulo Freire's work, and he positions it in opposition to the banking method of education, that is, the practice of co-creating knowledge and critical consciousness, rather than the more traditional approach which locates knowledge in the teacher who deposits knowledge into the ignorant student, (Freire, 1972). This is the cornerstone of critical pedagogy, the approach that underpins adult and community education as the practice of freedom (Freire, 1972).
Mature Studies
However, during the recession of 2008/9, the funding for MACRO proved uncertain, and Michelle decided to return full time to higher education in Maynooth University with the support of her family, as a mature student. She had young children at the time and needed a professional qualification. So, she completed her undergraduate degree including Anthropology, which subsequently became very influential in her analysis of Irish society. However, although useful, it was not a qualification for work and Michelle looked for the next steps in conversation with her fellow mature students.
Maynooth University has a long history of supporting mature students from the 1970s. In particular, the renowned programme run by the Department of Adult and Community Education, Certificate in Return to Learning, prepared mature people for undergraduate degrees. The establishment of a specific office for mature students embraced a wider remit for non-traditional students, including people with disabilities, from educationally disadvantaged backgrounds, from the Traveller community, and many others. With the Maynooth Access Programme, MAP, in 1998, with the specific objective to widen participation so that all groups in Irish society are fully represented in the student population.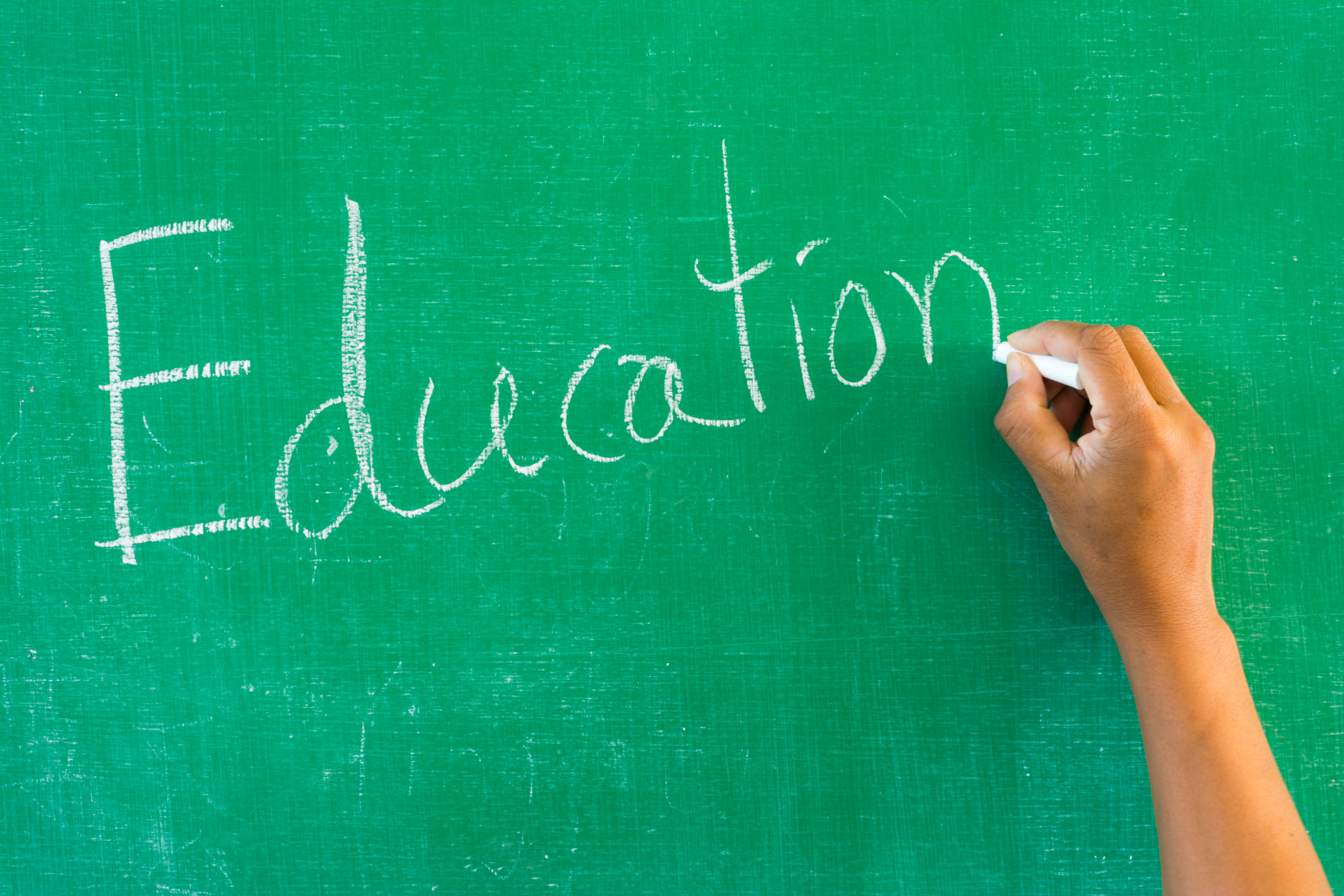 As a mature student herself, Michelle was in the company of others who had similar paths. And a qualification is the next logical step, especially if that qualification is congruent with a person's own philosophy.
'I would say I am never top down. I am always bottom up. This was something that was always natural to me.'
The traditional location for teachers in most learning environments, except in adult and community education, and early childhood education, is the top of the classroom, wherever that is, whether beside the chalk board, white board, lectern or whatever.
'But I didn't know that was a theory, until I did the adult and community education, and I went, "Gosh! Now, there's what I've been doing all along." It was reaffirming for me that I had been doing it the right way, you know.'
Praxis
Interestingly, theory is often positioned in opposition to practice, and the joke is often told that something works in theory but not in practice, therefore, it's a useless theory. Theory is an abstraction, an idea of a set principles based on academic or hypothetical knowledge, for example, logical deduction, rather than practical knowledge, such as learning from experience, discussion, or imitation. However, in adult and community education, theory and practice are in dynamic relationship, what Freire calls praxis (1972). This dynamic is a continuous cycle of action and reflection, reflection, and action, with the explicit objective of transforming our world.
What Michelle was practicing in the learning environment, she was able to theorise, as a learner herself, in the context of post-graduate studies. And this is probably the most significant key to her work as an adult educator. Moreover, what made Michelle a 'bottom-up' practitioner is based on a set of abstract principles or values.
'I think the world of work teaches us to be top down. It's a corporate sense that there's a layer, a hierarchy. And that's just not a place I am comfortable in,' she says. 'I think there's more to be gained from being on the flat, you know, a flat structure.'
In the world of work, it is almost unquestioned that work must be organised in hierarchical terms, from senior management to those on the 'shop floor,' from higher executive officers to front-line workers, from Generals to foot soldiers. So, it is very subversive not just to flip that hierarchy, but to transgress it fundamentally, by flattening it. This necessarily entails that both students and adult educators are in a social relationship, such that each adds meaning to the others' lives.

'You're standing beside them, rather than standing above them … when you're bringing somebody along a journey and you're championing them.' She continues, speaking about an adult learner who was in one of her adult basic education classes. 'It was like, "you can do it" celebrating every small step. There's a series of smaller steps that build confidence over time. And I think that's what we forget sometimes.'
And as the saying goes, the longest journey begins with the first step. In adult and community education, this journey continues with many, many steps, to reach self-realisation and to unleash the learners' potential.
Reflecting on that particular student and the learning environment that left him without the skills of reading and writing, Michelle continued:
'And that led me to realises that some of the class issues that we have in society, that's where it begins. The origins of (literacy problems and lack of support) are actually in the classroom. And that kind of blew my mind, because I realise that the current education system that we have is biased.'
Education is 100% political
Michelle's insight resonates with the work that Kathleen Lynch has done over her career, that is, the critique of the education system. Lynch, along with her colleagues, John Baker, Sara Cantillon and Judy Walsh, in the Equality Studies Centre in UCD argue that formal systems of education play a crucial role in defining what is valuable and worthy in most societies, from access to resources and status to the deprivation and neglect of huge swathes of the population. Further, they argue that adult and community education has a role in mitigating that inequality, especially in the informal arena (Baker, et al, 2009). That is, formal education perpetuates inequality and adult education can play a crucial part in addressing this.
Michelle's experience in the field illuminated that role.
'So, I saw adult education as something that could undo some of the harm that has been done to date. For me, you know about education is political? That is 100% for me, education is political. And there is so much about education and work and progression and career, and what I do when I'm teaching, I try to go in the other direction, I keep the focus on What's wrong with the world? And What steps can we take to make it right? I encourage students to think for themselves as political actors in the education space.'
When Michelle read Teaching to Transgress, by bell hooks, during her studies, she was captivated. In this book, hooks argued that education ought to be the practice of freedom, of instead of education being reduced to depositing knowledge by teachers into reluctant students' heads. She urges teachers to transgress against racial, sexual and class boundaries, to achieve freedom. In many ways, hooks extends Freire's critical pedagogy, as she links Freirean concepts to feminist thought. Freire admitted that he overlooked the gender dimension to critical pedagogy and tried to redress that omission later in his career, but he also overlooked race and ethnicity. And hooks also speaks, writes and practices, not just as a feminist, but also a Black, working-class feminist, an intersectional approach, developed within the feminist social movement, which hooks brought to her work in education. Michelle continued:
'I had asked students to be authentic, to share their real-life stories and to identify with things that were meaningful to them, and I was trying to do that myself, but I was caught in this thing, I'm not a student, I'm supposed to be the teacher. I should look a certain way, or be a certain way. And that was a real journey, an identity crisis, and bell hooks helped me to figure all that stuff out.' Michelle put her finger on a hugely important aspect in the education of teachers, that of 'professional identity', which is separate from their actual, authentic identity, that is, who they are as human beings. Freire and bell hooks stress the essential quality of authentic commitment, which entails critical reflection on their own ways of being, and Michelle found that hard, all the more so, when she was expecting students to be their authentic selves in the learning environment.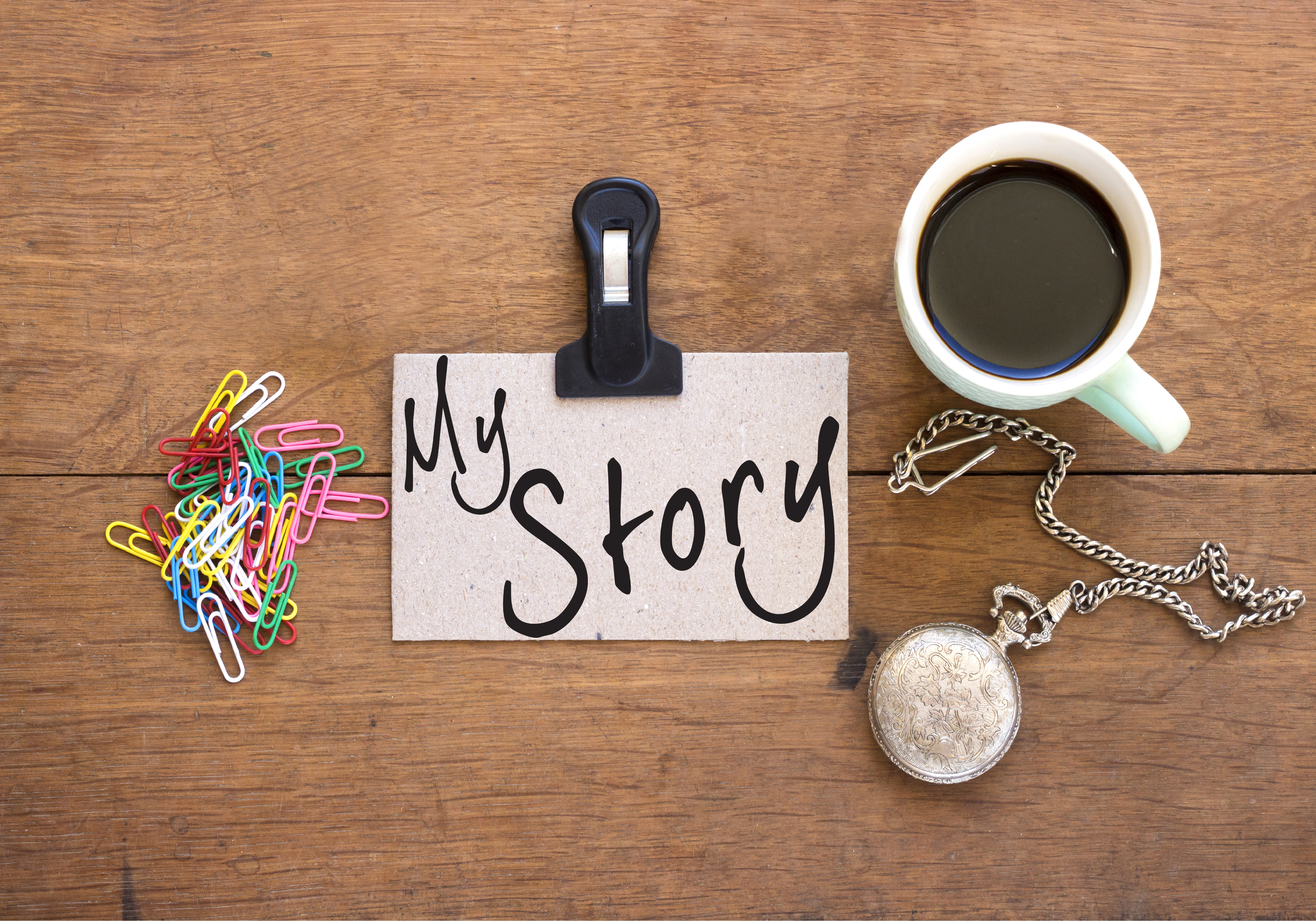 Communities of Practice
Michelle Kinsella has worked in adult and community education as an educator and learner for many years. Now that she's getting older and wise, with so much lived and work experience that it's only recently that she is comfortable to be completely herself.
'But it has taken a long time to undo and rebuild.' And this depends on an ethos based on equality and fairness in an unequal and unfair educational system.
Michelle finished with an apocryphal story about working in a particular Further Education centre (unnamed), that is, a place of learning for adults. She left the classroom to use the bathroom and when she was on the corridor, a man came out of nowhere. 'Where are you going?' he asked. 'You shouldn't be out of class.' She replied that she was going to the bathroom and wondered if he could give her directions. 'I'm here training for the day, I'm not normally here.' The man's attitude changed completely. 'Oh, I'm so sorry, I thought you were one of the students.' And Michelle thought, 'Good Lord, if I had been a student, the way he approached me and spoke to me…' Yet this is what a lot of students, whether they are traditional aged or older, are treated in some systems: a top-down approach, with the principal as the boss, and students at the bottom of the hierarchy.

Michelle's philosophy is based on her experience of life and her experience of education, and she has embraced the equality agenda. Her work in adult and community education is part of that agenda.
'We need a community of practice to support us,' Michelle maintains. A community of practice that critiques the flaws in the education system and affirms our commitment to bringing about real change through adult and community education.
---
References
Baker, J., Lynch, K., Cantillon, S., Walsh, J., (2009) Equality and Education, London: Palgrave Macmillan.
Freire, P., (1972) The Pedagogy of the Oppressed, Harmondsworth: Penguin.
hooks, b., (1994) Teaching to Transgress: Education as the Practice of Freedom, London: Routledge.
Macro https://www.macrocommunity.ie/ accessed 6th April 2022)
Maynooth Access Programme https://www.maynoothuniversity.ie/access-office, (Accessed 6th April 2022)