Blog
8 top tips for successful intergenerational learning
05/10/2016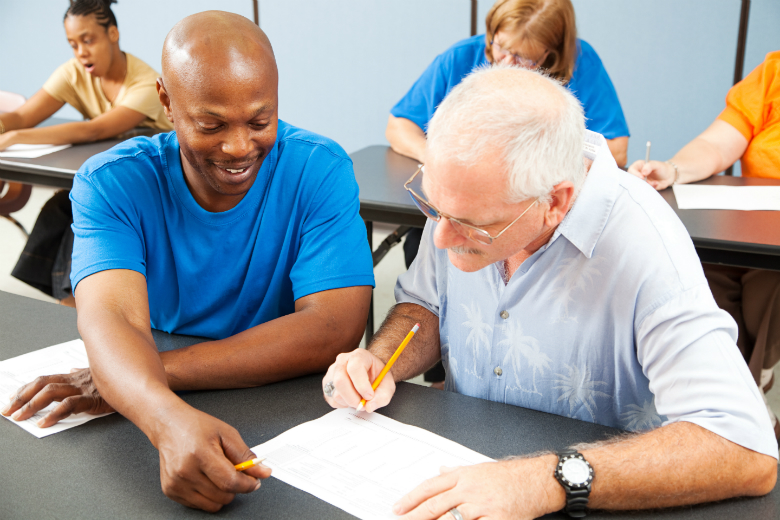 Andrew McCoshan reviews some of the literature on intergenerational learning to identify ingredients for success.
Intergenerational learning – where people of all ages can learn together and from each other – has always been a feature of human communities. But in recent years concerns over divisions between people based on age have stimulated fresh interest. In 1993 a Eurobarometer survey revealed the startling fact that nearly 1 in 3 people over 60 years of age said they had hardly any or no contact with people under the age of 25. An ageing population in Europe, coupled with structural social changes, has focused attention on the need to bring older people together with young people to counter negative stereotypes that can arise between generations if they do not interact and to build social cohesion.
The exchange of knowledge and skills between people of different ages is not new of course–it is a feature of, for example, apprenticeships. However, the focus here is those activities that seek to bring older people and the young together for their mutual benefit, examples of which are shown in the box. 
Examples of intergenerational learning
• Older and younger people coming together to share learning experiences and gain a better insight about each other
• Older volunteers mentoring pupils in school
• Young volunteers providing services and support to older people – helping them go to the shops, reading to them, visiting, running errands
• Older volunteers supporting young parents
• Toddlers visiting people with dementia in residential settings
• Older people working with pupils on a project to promote cultural exchange using oral history or the arts
• People from different generations working together to transform a waste area into a neighbourhood park.
Source: EAGLE (2008) Intergenerational Learning in Europe: Policies, Programmes & Practical Guidance
Across such a diverse range of activities, can we identify any common factors that help them to be successful? Reviewing the literature [1] reveals that beyond the normal principles for effective management such as establishing realistic objectives, achievable plans and clear roles and responsibilities, there are a number of specific ingredients that seem to be important:
1. Understand where intergenerational learning can make a major difference.
An important foundation stone is to understand the state of play between young and old people, the nature of perceptions and stereotypes and the part played by prejudices, such as ageism. A key question is: does the activity really help to break down barriers between generations?
2. Ensure there is mutual benefit for both young and old people.
Activities need to be appropriate and interesting for everyone, although identifying the "win-wins" can be difficult. Experience suggests that contact between the generations in a learning activity needs to be regular (several hours per week) and extended over several months, in order to be effective.
3. Understand the needs and motivations of potential participants.
The motivations of older people tend to be altruistic, to pass on skills and knowledge. Young people tend to get involved in order to contribute to their communities.
4. Be sensitive in recruiting participants.
Be sensitive to people's backgrounds and prior experiences and perceptions, ensure confidentiality is kept, find out their expectations in terms of their involvement and the support available.
5. Prepare the generations separately.
Talk to them about what they expect from one another and how they think they might behave, and establish clear ground rules such as to respect one another's views even when they disagree.
6. Ensure the professionals involved in intergenerational learning have the right skills.
Understand the activities – this includes not only those involved in developing and guiding roles but vital support staff such as care staff in residential homes.
7. Make the content and settings appealing to both older and younger participants.
Intergenerational learning tends to work best outside traditional classrooms and group based learning, often being based around specific projects such as community history. The learning location should be comfortable even for those people who are most hard to engage.
8. Recognise and validate activities.
This is especially important for young people where it can be hard for young people to fit intergenerational learning activities around their formal education commitments; but older people also value validation of their new competences!
Andrew McCoshan has worked in education and training for over 25 years. For more than 10 years he has specialised in policy development studies and evaluations for the EU. Andrew is currently a freelance consultant and an ECVET Expert for the UK. He has also been the expert on quality for the ESF Transnational Learning Network on mobility for disadvantaged youth and young adults.
---
[1] Useful sources include the European Map of Intergenerational Learning and European Commission/ICF/GHK (2012) Learning for Active Ageing and Intergenerational Learning: Final Report