Blog
4 Contexts where SMART outcomes are not so clever in adult education
21/12/2016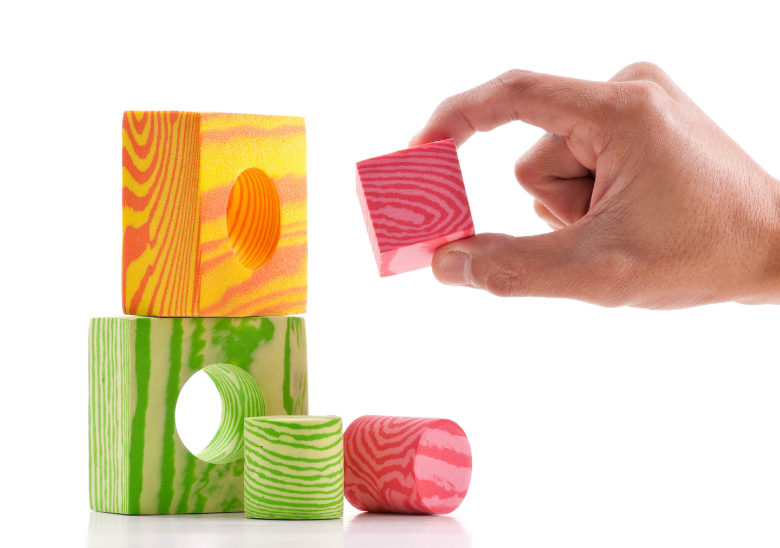 Dr. Paul Downes, Director of the Educational Disadvantage Centre at the Institute of Education, Dublin City University, highlights why we need to think carefully about SMART outcomes.
SMART outcomes are increasingly used in education and in a wider culture of seeking accountability. Yet a wider cultural movement towards these Specific, Measurable, Achievable, Relevant and Timed (SMART) outcomes requires a pause to consider where such an agenda may need to be modified. The argument here is not to reject such outcomes but to highlight their disadvantages in contexts where adult education is focused on marginalised groups.
It is important to mention that such outcome indicators can play a key role as benchmarks to inform strategic direction of EU policy. Two of the five EU benchmarks for Education and Training 2020 are central to the issue of access to education for marginalised groups and adult learning:
at least 40% of 30–34-year-olds should achieve tertiary level education
at least 15 % of adults aged 25–64 should participate in lifelong learning
Similarly, the ET2020 headline target as an outcome indicator for early school leaving has played a vital role in directing strategic attention and resources to address this issue. As I said earlier, the argument here is not against SMART outcomes per se but to question their roles for specific contexts of adult education.
What are these contexts?
Context 1: Where adult learning is not linear
Many adult education projects work with people with chronic needs associated with the burden of poverty, such as severe literacy difficulties, serious mental health or substance abuse issues, or imprisonment. Those at the highest levels of need, with various sources of stress in their lives, will not make steady linear progress towards learning outcomes. Given the complexities of their lives, progress may be slow, with many ups and downs. This creates strong tension with a drive for outcome indicators for their adult learning.
If adult education projects are funded based on outcome indicators, they could exclude potential learners with complex needs; the most marginalised could become further marginalised.
This might lead to the filtering of adult learners and to focusing only on those most likely to reach predetermined outcomes in order to sustain project funding.
Context 2: Where adult education is learner-centred
A SMART outcome focus threatens a key tenet of active learning that plays a vital role with learners from marginalised communities: to start from where the learner is. In this context the learner takes ownership of the learning process and learning goals, and this assumes a basic freedom not to be simply focused on predetermined outcomes that the learner must reach. Further, when it comes to timed outcomes, a time pressure is put on learners which may not suit their learning progress or the complexity of their lives in contexts of poverty and social marginalisation. An individual learner-centred focus may be in conflict with a generic outcome focus.
Context 3: Where authentic relationships are important
Authentic learning is not a dreary drive towards a fixed outcome goal or destination decided in advance.
An outcome focus risks ignoring the spontaneity of the learning process and experiences that are unmeasurable and unmeasured.
This also threatens the building of personal relationships which is the hallmark of good education. For socio-economically marginalised groups especially, it may be the personal relationships between classmates or with the class tutors that can serve as a key motivating factor to attend and persist with learning. The relational dimensions may be neglected if a learning process is swamped with an outcome-dominated agenda.
Context 4: Where silent background conditions play a major role in effective learning
An important problem for adult education intervention programmes is that the outcome focus risks reducing activities to the question of whether the programme 'works' or has impact. Such an input-output model of intervention is naive from the perspective of understanding complex systems – it ignores the background system of supporting conditions. Just as one ball striking another 'causes' it to move presupposes the condition of gravitation, it is these silent background conditions to a learning 'intervention' that must be considered when examining impact. And these silent background conditions may be neither stable nor supportive as conditions for the impact of an adult education course on the learner. It is not the adult education course that is to blame but rather the wider set of factors affecting the marginalised person's life.
Conclusion
The contexts described above are reminders that causal assumptions underlying a SMART outcome agenda must not overlook the range of complex background spaces and conditions affecting the lives of so many people who experience the injustices of poverty and social marginalisation. The outcomes approach risks managing out of view what really matters in adult education through a grid of outcomes – whether for non-formal or formal education. Furthermore, when applied to the funding of adult education projects, these contexts mean that government and other funders need to recognise that those of highest need require a distinct targeting with the most intensive resources – and this needs a commitment distinct from a simple SMART outcomes calculus.