21st Century Inclusive Learning Pathways

The Challenges We Face
The challenges for Lifelong Learning providers are multi-dimensional. They range from attracting those with few or no qualifications (often with a poor experience of schooling) at the same time as engaging with employees needing to update skills as the workplace changes rapidly due to technological innovation. In Western Europe low birth rates mean that in countries like Scotland 80% of the workforce in 2030 are already employees. While there have been policy changes, work based learning opportunities are in the main focused on the apprenticeship model. The challenge is to provide shorter, episodic learning for employees with considerable experience but requiring to develop the new skills needed to sustain employment. 
Adult educators face two major challenges in terms of technology and demography. 
Current Approaches Are Not Enough
Despite this, current approaches in Scotland focus on labour market entry and are age specific. In May 2018 Scottish Government produced a report The 15-24 Learner Journey which reinforced the notion that learning is both linear and hierarchical with degree programmes at its pinnacle. The report failed to make reference to Lifelong Learning in progression and articulation routes nor did it place sufficient emphasis on the acquisition of what are known as meta-cognitive skills.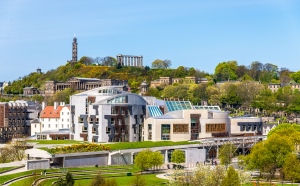 Skills Development Scotland has identified such skills under three headings:
Self-Management: Manage the now;
Social Intelligence: Connect with the world; and
Innovation: Create our own change
Meta-cognitive skills are important partly because we just don't know what jobs will exist in the future, or indeed, the type of society we shall be living in. They are important for the world of work and our everyday life as citizens.
To address the complex challenges which we face there is an urgent need to create learning systems which develop both meta-cognitive and citizenship skills.
Project-based Learning and Co-creation
Central to 21st Century Lifelong Learning is the use of project-based learning which enables learners and staff to create learning activities which develop the skills required for both work and active citizenship. There needs to be an acknowledgement that learning is episodic and not delivered to meet the requirements of an institution. This approach encourages learners to accept ownership of learning activities and enables staff to deploy a wider range of pedagogical approaches which meet the needs of individuals and the group.
Implications for Adult Educators
All staff, including managers, should see, and accept, partnership working as central to their activities, working collaboratively to meet the sometimes competing demands of learners, communities, and employers. There is need for a greater focus on staff developing a further knowledge and understanding of pedagogical skills rather than the current emphasis on subject knowledge in order to support a range of learners. The command and control management approach is not fit for the 21st Century and senior staff must accept the need to work effectively in partnership, sharing resources and working to achieve common goals in order to have the greatest positive impact on learners.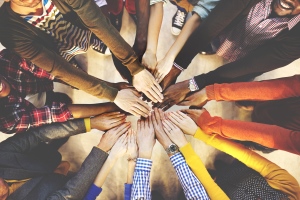 In taking forward the development of a new adult learning strategy for Scotland, the workforce needs to be consulted and supported. To do this I suggest three main actions:
Use the principles of a Curriculum for Excellence as the basis for discussion and consultation with all post school education providers on the development of the new adult learning strategy.
Use the Scottish Credit and Qualifications Framework as the means of accrediting all post school learning.
Direct funding to those Lifelong Learning providers who work effectively in partnership with learners, employers and other stakeholders.
I would be interested to hear what your suggestions are.
Alan Sherry Alan Sherry is Chair of the Community Learning & Development Standards Council for Scotland. He was previously Principal at Glasgow Kelvin College and John Wheatley College. Alan has over 35 years' experience working in post school education. He has been involved in widening participation initiatives for over 25 years. In addition Alan is a board member of a number of community based organisations in Glasgow.
You might also be interested in: